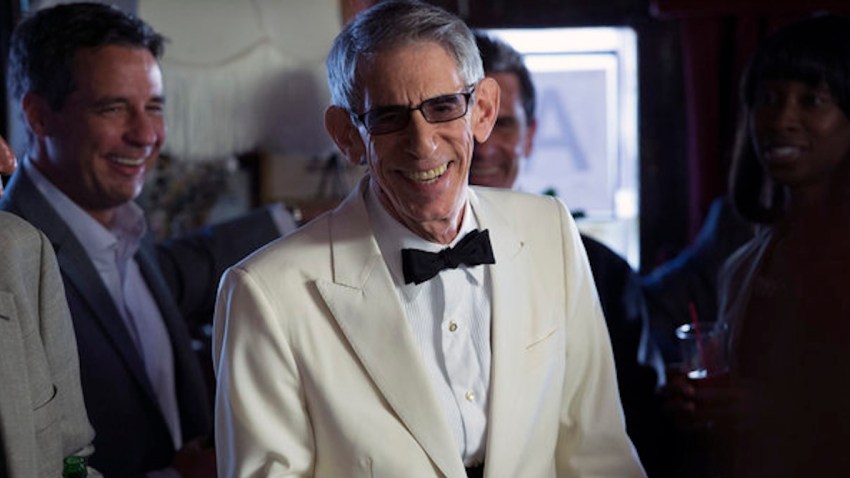 Fans of the hit drama "Law & Order: SVU" were left stunned Wednesday night when, during the closing moments of the episode, it was revealed character mainstay John Munch is calling it a day.
"Munch put in his papers," Dann Florek's Capt. Cragen told a shocked Olivia Benson (Mariska Hargitay) at the end of the Oct. 9 episode.
Munch, played by actor Richard Belzer, has been a fixture on the gritty, New York-set NBC series since it launched in 1999.
The reveal was unexpected. As recently as last May, Belzer told The Huffington Post that he had no plans to leave "SVU" at the time. "I'd be a fool to say I didn't want to do it anymore and I'm certainly not bored with the character because the writing is so good," he said. "[Munch is] very close to how I would be if I were in that situation, so it's a dream."
Belzer's character Munch first appeared on television 20 years ago on "Homicide: Life on the Street," and has also turned up on the original "Law & Order," "The X-Files," "The Wire" and "Arrested Development."
Having appeared in over 450 episodes of "SVU," the character is beloved by fans. Wisely, producers have left the storyline open allowing Munch to make return appearances.
"While there are no immediate plans for Belzer to return, the way Munch's story line ends leaves the door open for him to work with the SVU squad in the future," NBC told "Today."
The Oct. 16 episode of "Law & Order: SVU" will feature a farewell scene involving Munch and his coworkers. Check out the preview below:
"Law & Order: SVU" airs Wednesday nights on NBC