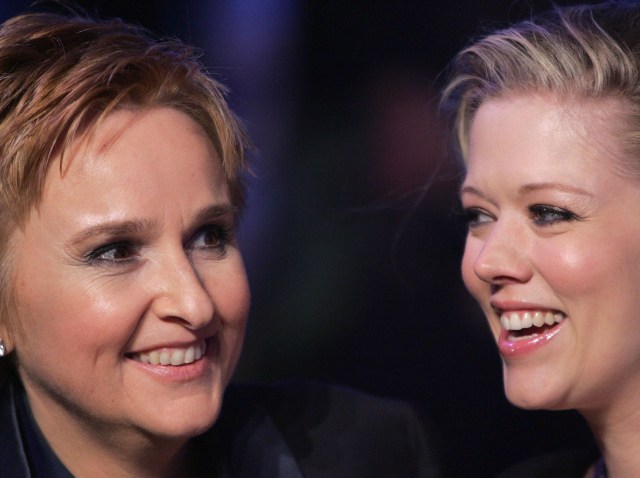 It's all about the kids for Tammy Lynn Michaels.
The former partner of rock star Melissa Etheridge, Michaels filed documents this week seeking full legal and physical custody of the couple's 3-year-old twins, People magazine has learned.
The couple, who were registered as domestic partners in 2005, split last week after Etheridge, 49, filed the appropriate paperwork with the L.A. County Superior Court. She cited "irreconcilable differences" and requested that Michaels, 35, be denied financial support. In her paperwork, Etheridge requested joint custody of son Miller and daughter, born in 2006.
In a symbolic act, Michaels is seeking a dissolution of marriage, as opposed to merely ending the domestic partnership. When the couple committed to each other, they were not legally able to marry.
"Tammy filed a dissolution of marriage, because in her eyes this was a marriage. Both she and Melissa gave it the dignity of a marriage – they had a marital ceremony back in 2001," her attorney, Steve Knowles, told People magazine in an interview. "If the court system says there was no such thing as a marriage and tells us we have to amend it to a domestic partnership, so be it."