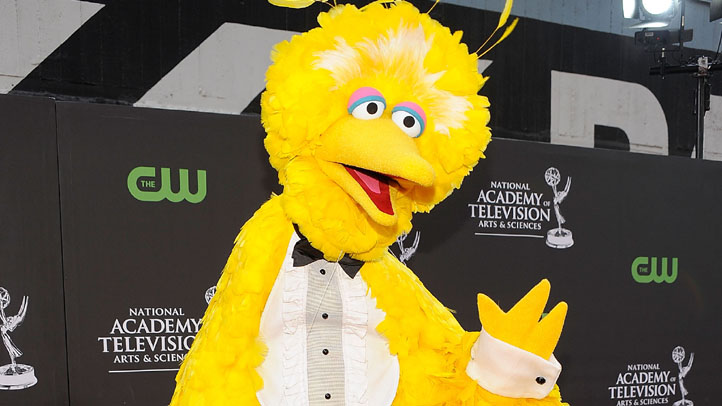 Amid arguments during Wednesday night's presidential debate over how best to cut the nation's deficit, Mitt Romney put Big Bird on notice.
Responding to a question from debate host and PBS anchor Jim Lehrer on how he would cut the deficit if elected president, Romney delivered a spirited response that put both Sesame Street and public television lovers on the defensive.
"I'm sorry Jim, I'm going to stop the subsidy to PBS," Romney said. "I'm going to stop other things. I like PBS, I love Big Bird. I actually like you too, but I'm not going to keep spending money on things to borrow money from China to pay for them."
Romney also identified "Obamacare" as something he would cut to lower the deficit, turning to the president to let him know that he used the term "with all respect."
"I like it," Obama responded with a smile.
In addition to spending cuts, Romney said he would send some federal programs to the state level and make government more efficient by reducing the number of agencies and departments.
"I think it's frankly not moral for my generation to spend more than we take in, knowing that those burdens are going to be passed on to the next generation," he said.
Within minutes, a sad Big Bird was tweeting from this satirical account, and this one too. Attention also turned to an account with a "@Bigbird" handle that had apparently not been claimed by anyone at Sesame Street and has been active for more than a year. And then the feathered character was trending on Twitter. (Scroll down for some highlights.)
It wasn't the first time Romney dragged Sesame Street into his policy analysis. Back in 2011 he made a very similar case about the need to cut funding to federally subsidized programs in order to balance the budget in a speech to supporters.
"You might say, 'I like the National Endowment for the Arts.' I do," Romney said. "I like PBS. We subsidize PBS. Look, I'm going to stop that. I'm going to say that PBS is going to have to have advertisements.
"We're not going to kill Big Bird. But Big Bird is going to have advertisements. Alright?"
He repeated this view again in an interview with Fortune magazine this summer, which drew a response from PBS CEO Paula Kerger, who called his proposal "extremely disappointing."
"We understand these are challenging times, however public broadcasting has already sustained a 13 percent cut in its federal funds over the past two years," she wrote in a statement. "More severe cuts would be crippling."
She added that that "federal investment in public broadcasting equals about one one-hundredth of one percent of the federal budget. Elimination of funding would have almost no impact on the nation's debt. Yet the loss to the American public would be devastating."