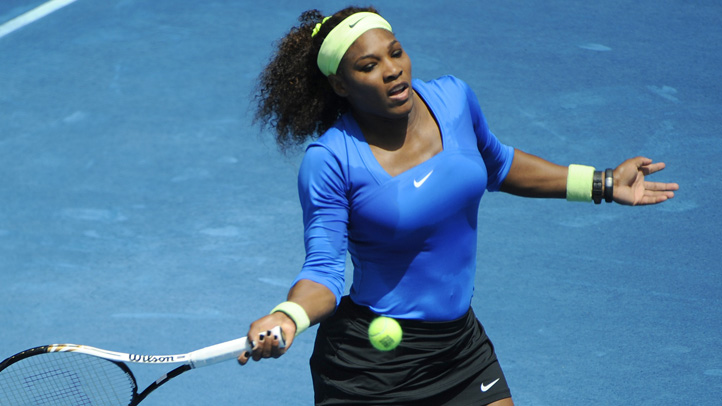 Serena Williams has served up a new rap song.
The tennis superstar, actress, and part owner of the Miami Dolphins made her musical debut with an unnamed rap song that surfaced Friday, TMZ reported.
Williams reportedly recorded several tracks last year in Florida at a studio called B Major Music Group, which is owned by Baltimore Ravens offensive tackle and Williams' good friend, Bryant McKinnie.
Lyrics from Williams' rap include, "I ball hard no tennis racket/I can't see these haters through my Gucci glasses/I make hits like batting practice/they be like Serena, is you really rapping?"
She even gave her older sister Venus a shout out in her fast-paced one-minute single. "I win/I really mean it/Swag out this world, you should call me Venus."
Click here to listen to Williams' new rap single.