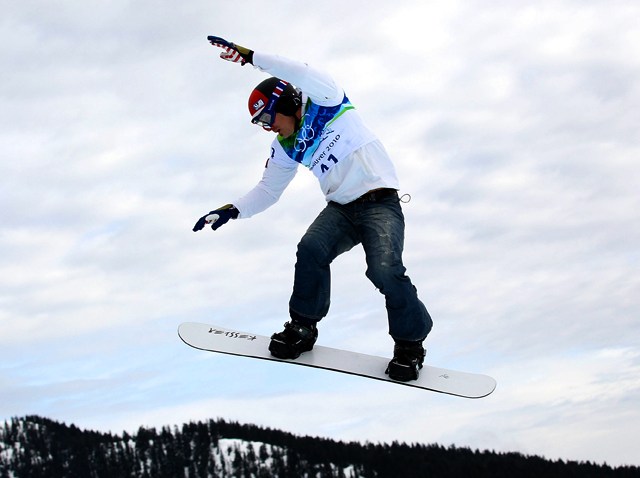 American Seth Wescott defended his Olympic snowboardcross title Monday, passing Canadian Mike Robertson to bring the gold home to the United States.
Wescott, who struggled in qualifying heats, was seeded 17th out of the 32 riders in the event, but sailed to victory in the medal rounds, besting Robertson and third-place finisher Tony Ramoin for the win.
Wescott seemingly emerged from nowhere to overtake Robertson, speeding past the Canadian at the finish. The American rider also won the event at the 2006 Games.
Fellow American Nate Holland, who was expected to contend for the title, spun out early in the course, setting up Robertson for what was expected to be an easy victory and would've brought the host country its second gold medal of the Vancouver Games.
Wescott's surprising victory came just two months after he hurt his knee and shoulder at an event -- and on snow the rider said was less than ideal for an Olympic run.
The 33-year-old athlete's victory was celebrated by the American half of the Olympic crowd, which cheered him on when he crossed the finish line, fell to the ground, and draped himself in an American flag.
The other half -- from Canada -- gasped at their countryman's loss.
Copyright AP - Associated Press