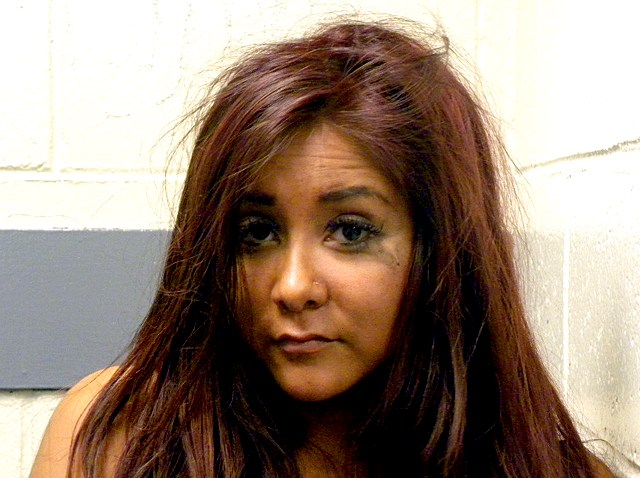 It didn't take much Snookin for love – the "Jersey Shore" starlet found it at "first sight," according to her new man.
Nicole "Snooki" Polizzi's new beau is 24-year-old Iraq war vet and New Jersey native Jeff Miranda, People mag reported.
Miranda told the mag he's been smitten with Snooki since meeting her at a Garden State club – where else? – in Seaside Heights.
"We just hit off," said Miranda, who works in video production and graphic design. "I've always thought she was beautiful … [But] she's also a sweetheart. She's affectionate like I am. We have a lot in common. We both don't care what people think of us. If we're happy, that's all that matters."

Over the weekend, the pair was spotted kissing on a boardwalk carnival ride, Usmagazine.com reported.
But the lovebirds may have to contend with Snooki's "gorilla juicehead" ex, Emilio Masella.
Snooki reportedly dumped Masella in April over rumors that he was more interested in pursuing his own reality career than GTL (gym, tan, laundry) with her.
On Sunday, Masella told People he still had feelings for the pint-sized self-described "guidette." But Masella said he was hurt following the latest episode of "Shore" where Snooki appeared to have hooked up with cast-mate Vinny while they were still together.
"I was at a bar and to see that in front of so many people, I was really hurt," Masella told People. "I felt so embarrassed."
Now he's got new competition.
Selected Reading: Us, People, Popcorn Biz