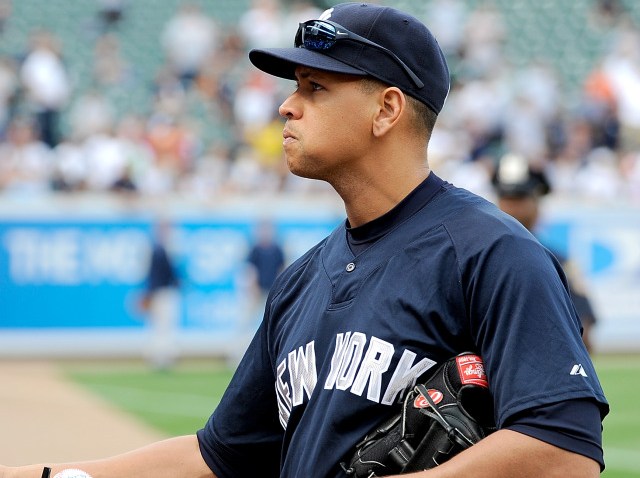 Controversial sports doctor Anthony Galea admitted Monday to treating Yankees slugger Alex Rodriguez but denied giving the star human growth hormone, saying the HGH he was caught with while crossing the border was for himself -- not A-Rod.
Galea, who also treated athletes including scandal-plagued golfer Tiger Woods, told the AP the amount of HGH he was toting was negligible and was only going to be used in his own body.
"I only brought enough for her to do two injections into me because I was away for two nights," Galea said.
"They made it look like I had 100 vials. I had one little vial and two doses were for me and you think that someone along the line would ask 'Well how much is there?'"
The Canadian doctor admitted he had helped A-Rod rehab from a hip injury a year ago, but vehemently denied he had injected any steroids into the Yankee.
"He had a damaged hip. Inflamed. It was damaged," he said. "He needed anti-inflammatories for his hip. I was basically helping in his rehab."
Galea told the AP he chose to take HGH himself because it can improve the quality of life for people over 40.
He also alleged his case had been hyped up in the media because he was treating star American athletes -- even though he hails from Canada.
"There's reasons people put legs on it. Obama's trying to bring in a health care system like ours and the private sector is trying to say it's a lousy system," he said. "It doesn't look good if the icons of sports are coming up to a Canadian health care system."
The doctor, 51, is facing drug charges in Canada pertaining to the drug Actovegin, which isn't approved for sale there.
He was arrested in October in Toronto.
Copyright AP - Associated Press