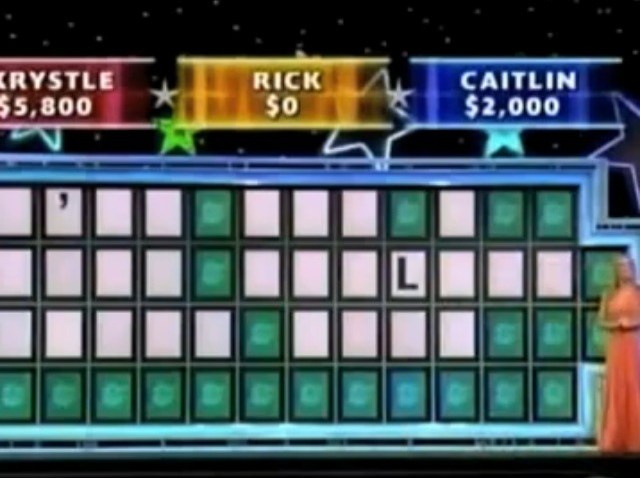 A-m-a-z-i-n-g.
In what is likely to go down as one of the all-time TV game show moments, a Manhattan-based magazine editor solved a seven-word, 27-letter phrase on Friday's "Wheel of Fortune" with just a single "L" showing, the New York Daily News reported.
Caitlin Burke, 26, won a trip to Grenada worth $6,500 for correctly guessing after one spin at the wheel that the phrase was "I've Got a Good Feeling About This."
The pregnant silence from the "Wheel" studio audience and host Pat Sajak moments earlier was priceless.
"Can I solve?" Burke had asked.
"OK," Sajak said, hardly concealing his skpeticism.
"I had a good feeling about it. I had a good feeling about it," Burke replied after revealing the correct answer, clapping along with the audience as Sajak stared at her dumbstruck. "What do I win?"
"Well wait a minute, let me get over this first," Sajak said.
After telling Burke she'd won a trip to the Caribbean, Sajak asked out loud "Is it just me or is that just most amazing solve I've ever had?"
Burke, a fashion editor for Hearst magazines, later said she'd always had a talent for the challenges of "Wheel."
"I'm not good at a lot of things ... but 'Wheel of Fortune' I was really good at," she said, according to the News.
Selected Reading: Daily News, CNN, People