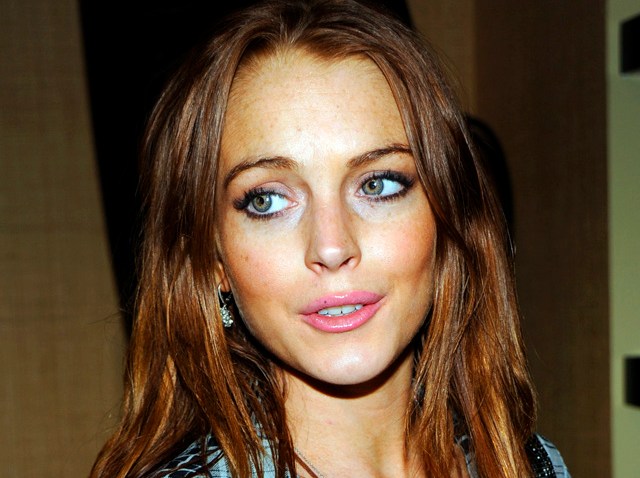 Looks like Lindsay Lohan will avoid the slammer after-all.
An arrest warrant issued by a furious L.A. judge was recalled late Thursday after Lohan's people posted enough bail to get the troubled starlet off the hook for missing a mandatory court appearance.
A Sheriff's Department spokesman told the L.A. Times that 10% of the $100,000 bond was paid, allowing Lohan to avoid being put in hand-cuffs upon her arrival from Cannes, France.
"She will not be arrested when she comes back into United States," said Sheriff's spokesman, Steve Whitmore. A new hearing has been set for Monday, People.com reported.
Earlier, a judge in Beverly Hills issued a warrant for Lindsay Lohan's arrest when she failed to turn up for court, ripping Lohan's pattern of blowing off her legal responsibilities.
The "Mean Girls" star was in France, where she's been attending the Cannes Film Festival, and claims to have lost her passport. But Los Angeles Superior Court Judge Marsha Revel wasn't in the mood for excuses, according to an NBC source inside the courtroom.
"She should have not gone to Cannes," Revel said. "And if she went she should of been here 2 days earlier.

"She was ordered to be here at 8:30 there is no valid excuse."
The 23-year-old actress reportedly tried to fly back on Tuesday but was denied entry aboard a plane without her passport. When her attorney Shawn Chapman Holley said the wild child actress' passport had been stolen, yet she had still tried to get on a plane, the judge cut him off.
"She has a history of not keeping scheduled appointments," Revel replied.
The judge found there was probable cause Lohan was in violation of her probation and set bail for $100,000. If she posts bail, Revel plans to order she be outfitted with a device that will detect whether she drinks alcohol, be subjected to random drug testing and attend alcohol education classes once a week.
"Actions speak louder than words," Revel said. "Her actions in the past provide me no faith."
Holley said his client would be back in the United States on Friday.
Revel could sentence Lohan to as much as 180 days in jail. L.A. Deputy District Attorney Danette Meyers said she would press for clink time.
"Any failure to abide by the court order, any failure to abide by what the alcohol education program dictates, or excessive alcohol use, and I will be asking for jail time if the judge feels it constitutes a violation of probation," Meyers told RadarOnline.com.
Last October, Revel extended Lohan's three years' probation for another year and ordered her to commit to the alcohol program. It was part of her sentence for a 2007 arrest for drunk driving, reckless driving and driving under the influence of cocaine.

The hard-partying redhead has done well in her court-ordered alcohol education class, never showing up drunk or treating her classmates or instructors with disrespect and maintaining a positive attitude, according to a three-page progress report released by the Los Angeles court system. The report says the actress "attends regularly and consistently communicates in a timely manner to reschedule [her classes]" and that "her attitude is positive and receptive to ideas regarding lifestyle changes."

As of May 4, Lohan's attended 17 of 26 Alcoholics Anonymous meetings, 19 of 26 group sessions, 24 of 26 interview sessions, and completed all six alcohol education classes.
Lohan's estranged father, Michael Lohan, who has said he wants to mount an intervention for his daughter, told Access Hollywood he is deeply worried about what might happen today, and said her troubles have even brought him and Lindsay's mom closer.
He also denied allegations that he stole her passport.

"I also hope that Judge Revel meets with me as she promised (being that I have an attorney, Lisa Bloom, as the Judge requested.) It's obvious that Lindsay needs help, not incarceration, and I have a program and people in place that will satisfy the court and finally provide Lindsay with the help she needs to have her real life back," Michael continued. "On another note, I have met with Dina to resolve our differences, which I believe we have. I can honestly say, that we shared a much-needed moment of truth that ended with on a very positive note. I actually felt the old Dina that I married and truly love! Let's hope and pray for the best for my entire family!"