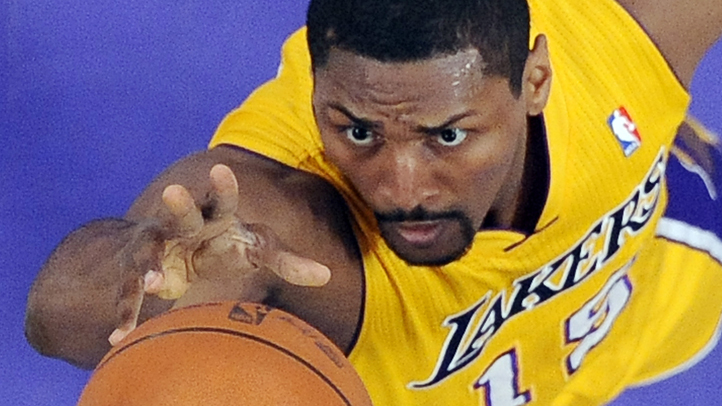 What's in a name? Well, world peace in one case.
Los Angeles Laker forward Ron Artest officially changed his name to Metta World peace today, in a move signed off on by a judge. The 31-year-old player, who in 2004 drew an 86-game suspension after attacking a fan he incorrectly thought had thrown a drink on him, says he wants kids to know he's a tranquil dude.
"You can call me Ron today and then it's over. It's a wrap," Artest told Yahoo! sports. "It's about love, world peace. Everybody can relate to that, whether it's in the same community or the same state or the same country or whether it's a country going to war.
"It's about world peace. You know what I mean? The kids need to know that, and they know that now."
He'll also change his number from 15 to 70, which he believes has "something to do with the universe."
The 6-foot-7, 250-pound Artest, who grew up in Queens and played for St. John's, won the NBA's J. Walter Kennedy Citizenship Award earlier this year and has been an advocate for People for the Ethical Treatment of Animals and various mental health charities.
Artest's move is reminiscent of another onetime NBA star, Lloyd B. Free. In 1981, he had his name legally Changed to World, making him World B. Free.