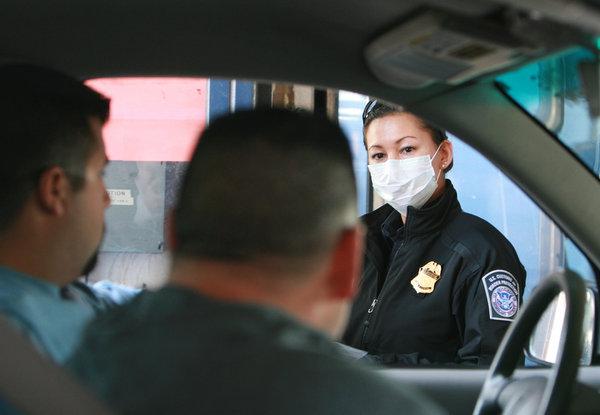 A labor union wants the federal government to let border officers wear masks and other protective gear while checking travelers who might have been exposed to swine flu.
The union says Customs and Border Protection officers carry masks in their pockets. A national policy only allows agents to wear them when they encounter someone with swine flu symptoms.
Union president Colleen Kelley says the government should allow workers to wear protective gear at all times and to take frequent breaks to wash their hands, a precaution recommended by health experts.
As of Wednesday, 49 people with flulike symptoms had been stopped at U.S. borders. Forty-one of them were sent on their way after tests showed they did not carry the virus. Eight were awaiting test results.
Congressman Brian Bilbray has placed a call to goverment officials to have the policy lifted immediately.
If you have any concerns about swine flu or would like more information, dial 211 for the San Diego County Office of Emergency Services hotline or you can also call 858-715-2250 for San Diego County's Swine Influence Information Line.
Copyright AP - Associated Press