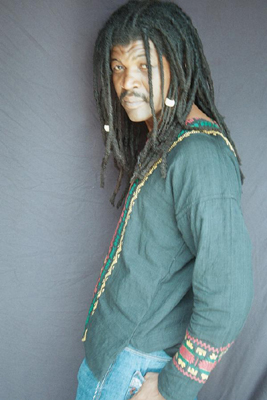 Reggae artist Jean "Pokito" Almatas has had residency at Purdy Lounge's Monday Night reggae night with his band Jean P Jams for eight years -- he but said playing music with Bob Marley's mother was the highlight of his career.
"It was like I met Bob Marley," Almatas said last night of his meeting with Cedella Booker Marley. "Playing with his mom was No. 1 for me."
The Haitian born Pokitio, who has created his own beat style called deep roots, said he draws on influences such as Gloria Estefan and Willie Nelson to create his unique sound.
U.S. & World
"Deep Roots is all about the music that you make," he said. "Its the impact that music makes on anybody. It's when music is all over yourself and your body. It takes you to a different level."
Even though Miami tends to be known for its house and techno music, Almatas said the Magic City music scene is growing.
"Miami music ... it still doesn't understand, you know? There are a lot of people in Miami that go and support music. The music is nice, but it's getting there. It's still growing."