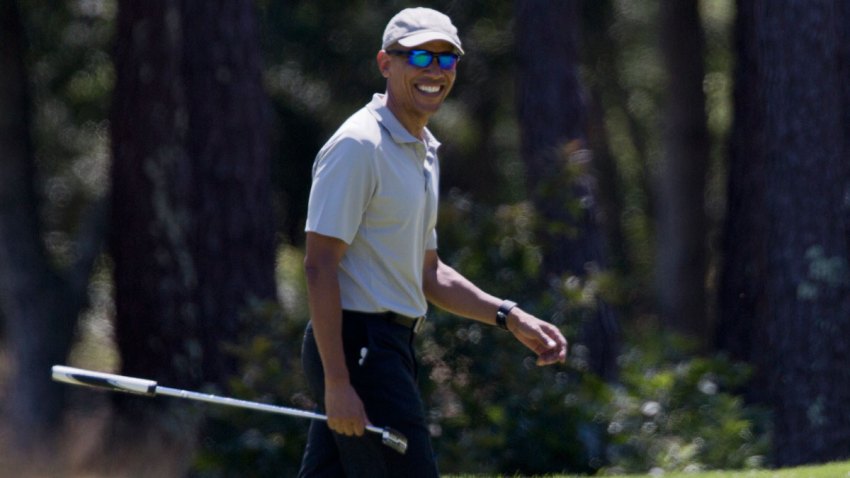 President Barack Obama tweeted out his congratulations to the U.S. Olympic Team on Sunday, calling out Michael Phelps and Katie Ledecky for their accomplishments in the Rio pool and Simone Biles for her dominance in gymnastics.
"That's how #TeamUSA gets America to 1,000 golds - way to make history," Obama tweeted Sunday night while on vacation on Martha's Vineyard.
Obama spent Sunday golfing at one of his favorite courses, Farm Neck Golf Club. One of his golfing partners for the day was Alonzo Mourning, who won gold with the U.S. men's basketball team in 2000.
On Saturday the official @WhiteHouse Twitter account also sent congratulations to the U.S. Olympians.