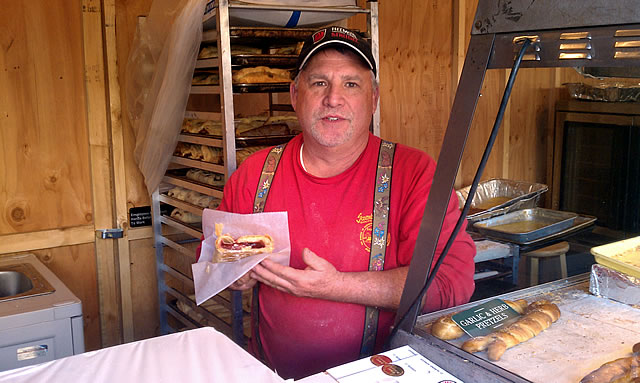 President Barack Obama on Sunday heralded the release of Americans held prisoner in Iran and the full implementation of a historic nuclear accord with the Islamic Republic, holding both up as victories for "smart, patient" diplomacy and his pledge to deal directly with enemies of the United States.
"This is a good day," Obama said in a statement from the White House. "When Americans are freed and returned to their families, that's something we can all celebrate."
Speaking from the White House on Sunday, Obama noted that a deal was reached "without starting a new war in the Middle East," one day after the United Nations certified that Iran had curbed its nuclear program as promised.
The certification triggered the reversal of billions of dollars of international economic sanctions.
For Obama, the diplomatic breakthroughs are a validation of his early promises to deal directly with nations such as Iran. The U.S. and Iran broke off diplomatic relations after the 1979 hostage-taking of the U.S. Embassy in Tehran.
"America can do — and has done — big things when we work together," Obama said. "We can lead this world and make it safer and more secure."
Iran also released four Iranian-Americans for seven Iranians in U.S. prisons as part of a prisoner swap. Obama said the released Iranians weren't charged with terrorism and their release is a "one time gesture" to the Islamic Republic. A fifth American detained in Iran was also sent home to the U.S.
The president revealed that he had given the families of prisoners "unjustly detained" in Iran his word, and "vowed to bring them home."
"They can now stand tall and breathe deep the fresh air of freedom," he said hours after the administration confirmed the Americans had left Iranian airspace and were on their way to Switzerland.
Obama says the new approach to Iran helped free the detained Americans, adding that the U.S. will continue to search for Robert Levinson, a U.S. citizen who dissapeared in Iran in 2007.
"Nuclear deal implemented. American families reunited."
Yet underscoring the strain that continues to exist between the U.S. and Iran, the Obama administration also announced new penalties Sunday on 11 individuals and entities involved in Tehran's ballistic missile program.
"We will continue to enforce these sanctions vigorously," Obama said. "We are going to remain vigilant about it."
U.N. experts said in a report in December that the missile test in October violated sanctions banning Iran from launches capable of delivering nuclear weapons.
A U.S. Treasury official said Iran's ballistic missile program poses "a significant threat to regional and global security."
Copyright AP - Associated Press