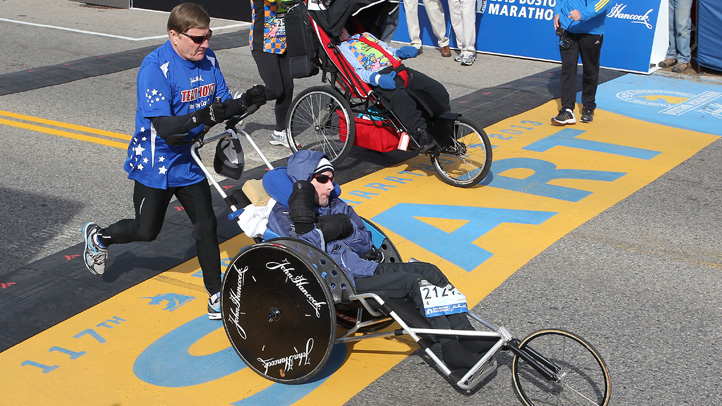 Local, state and federal agencies were on hand to unveil the latest security measures that will be in place for the Boston Marathon.
Runners are asked to drop gear off, such as a change of clothing, on Boston Common the morning of the marathon in a B.A.A.-provided clear plastic bag before getting on a bus to Hopkinton. However, the B.A.A. says runners can still have a fanny pack and standard "fuel belt."
Spectators along the route of the April 21 event are discouraged from bringing backpacks, over-the-shoulder bags and large coolers to the event. Personal items should be carried in small, clear plastic bags, officials said.
Several new policies have already been released, including checkpoints for spectators and prohibiting unregistered "bandit" runners from joining the race.
Three people were killed when two bombs went off near the finish line during last year's marathon. The blasts injured more than 260.
Twice as many police officers as last year will line the route in eight municipalities. There will be at least 3,500 officers. Police are expecting about 36,000 runners and up to a million spectators.