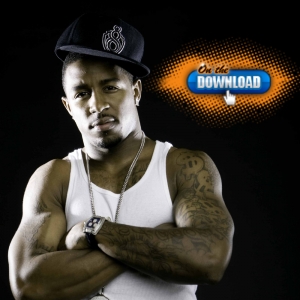 Should The Game be worried? Newcomer Roccett, mostly known for his work on the West Coast's mixed tape scene, is ready to explode soon on to the main stage.
With his own label and movement, Get Your Green Up Ent, which he runs along with his manager/business partner Rick Edwards (as well as being a member of Young Jeezy's group, USDA), Roccett is set to be Hip Hop's next big thing.
VIEW THE PHOTOS: Hot Shots Of More 'On The Download' Artists
On his newest leaks, "No Way You Can Win," "I'm Getting Money," and "Ride With A G," Roccett shows that he is, simply put, what the West Coast has been missing. Roccett has an effortless flow accompanied with hard hitting beats, which make his tracks an essential for any West Coast hip hop head.
I recently got a sneak listen at Roccett's next two releases – "Another Day Another Dolla" (w/ DJ Scream)… and his West Coast summer takeover, "Chronic 2009." These projects are sure to be instant classics and great set ups for Roccett's debut album.
VIEW THE PHOTOS: On The Download
So, to answer my initial question – Yes, I think The Game should be worried! Roccett is definitely the future of West Coast Hip Hop and will make his mark on the music scene for a long time.
I got the opportunity to speak with Roccett while on set of his music videos for upcoming releases "Bang Dat" and "I'm Getting Money." Roccett shared that he is excited to drop his next two projects and give his fans some more quality music. Roccett also stated that it has been fun achieving success and international love as an independent artist.
As he put it, "Damu we out here doing 2 music videos, we got speed boats, Phantoms, Benzes, Monster Trucks, Choppers, Mansions, just having fun… How many other independent artists are doing that?"
VIEW THE PHOTOS: Hottest Hip-Hop Stars!
I am Damu Bobb, and I endorse Roccett.
For more info on Roccett, check him out at www.iamroccett.com, www.myspace.com/roccett, and follow him at www.twitter.com/iamroccett.
Related Content from AccessHollywood.com:
PLAY IT NOW: 'Next Day Air,' LA Premiere
PLAY IT NOW: On The Download: Depeche Mode's 'Tour Of The Universe'

MORE ACCESS ON THESE TOPICS: On The Download - TV One - Music - Urban - Hip Hop

Copyright NBCAH - Access Hollywood