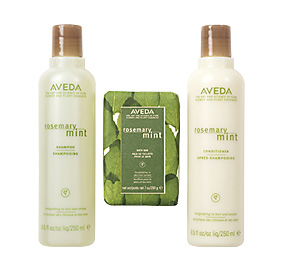 Minnesota-native T.J. Oshie became an Olympic hockey "hero" and instant hit following an impressive shootout performance for Team USA against Russia Saturday.
His Olympic fame grew so much that less than an hour after the game ended, shirts that read "Oshie Owns Sochi" were being sold online.
By Sunday, more than 200 shirts, which are not authorized merchandise, had been sold, according to teespring.com.
The description for the shirt simply reads, "The man is owning Sochi right now."
Several other shirts have since sprouted about the shootout sensation.
From a shirt that reads "TJ Sochi 2014" to one that reads "O' Say Can Oshie!"
Oshie, a 27-year-old forward who plays in the National Hockey League for the St. Louis Blues, was coolly shouldering the Americans' hopes Saturday.
"It was a little nerve-racking, but I got through it," Oshie said after the shootout.
Oshie is not one of the American stars- he was one of the last players picked for the U.S. team and never has had a 20-goal season in the NHL. But he is what you'd call a shootout specialist- someone that when called upon, can take the enemy out with a single shot. He currently ranks second in the NHL this season with a 52.3 percent shootout scoring rate.
Oshie didn't appear comfortable with the "hero" title bestowed upon him after Saturday's matchup. He told the Pittsburgh Tribune-Review's Dejan Kovacevic, that he does not view himself that way.
"The American heroes are wearing camo. That's not me," he reportedly said.
But his fans think differently. They took to social media to share their excitment about purchasing some Oshi gear following his highlight performance.
Ordering my Oshie shirt tomorrow>>>>>> — Hannah Renee Kobe (@KobeHannah) February 16, 2014
I tried to buy an Oshie shirt today but they were sold out in my size �� — Paul Barrett (@barrett0035) February 16, 2014
After this morning, Grand Forks is filled with Oshie gear. #USAHockey #Osh — Nathan Rife (@Nathan_Rife) February 16, 2014
It's safe to say I'll be buying some #Quick and #Oshie gear. That was the most incredible shootout I've ever seen. #USA — NAB (@GreekNProud) February 15, 2014

The bootleg Oshie T-shirt business has begun http://t.co/jB0yuFg6oX — darren rovell (@darrenrovell) February 15, 2014

Get Your Oshie 2014 T-Shirts http://t.co/qeyfg1jTky — Kyle Scott (@CrossingBroad) February 16, 2014
Go buy your TJ Oshie gear here �� http://t.co/z5CMRNUiqh #USA — Kassandra (@kassandrakuip) February 15, 2014

I should whip out the old "marry me oshie" tshirt ������ — Hayley McSparin (@hayleymcsparin) February 16, 2014
My next tshirt will be a TJ Oshie @OSH74 USA shirt and it will probably be my next jersey in my collection of all the NHL teams. — Ben (@Bevstrong89) February 16, 2014