What to Know
The so-called "Piggyback Bandit" was arrested after he gave a teen boy a back massage at Newark Airport, police say
Sherwin Shayegan allegedly gave the 14-year-old a "thank you" note with money after the massage
He has been banned from high school sporting events in five states for similar behavior
A man accused of frequenting high school sports events and requesting piggyback rides from players was arrested at Newark Airport after he allegedly gave a teenage boy a back massage and a suggestive note, authorities said.

Sherwin Shayegan, 34, was charged with endangering the welfare of a child after his arrest Friday, Port Authority police said.
The so-called "Piggyback Bandit" was accused of giving a back massage without permission to a 14-year-old boy who was waiting at the luggage carousel.
Shayegan then handed the boy a money and a note, which read: "This is money for letting me give you a massage. Thank you."
The note also had a suggestive comment that police didn't detail.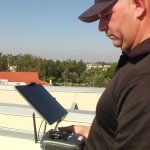 A Jet Blue employee reported the encounter to police, who got a description of the assailant and tracked Shayegan down at the hotel where he was staying.
Shayegan had other "disturbing" notes and money in envelopes with names of airports written on them, police said.
He has been banned from high school sporting events in five different states for similar disturbing behavior, according to reports.
Shayegan, of Bothell in Washington state, was known for attending high school sports events in Washington and Oregon and requesting piggyback rides from the players, according to news reports.
He later moved across the country attending high school sports events. In 2014 in the Washington, D.C., area, he was convicted of assault and battery after grabbing a player by the arm and trying to drag him into a locker room.
Parents have said he appeared to be at the games in some official capacity, pouring water for players and giving them back massages.
His mother has told reporters her son has Asperger's syndrome and is compulsively reliving his years as a high school sports team manager.