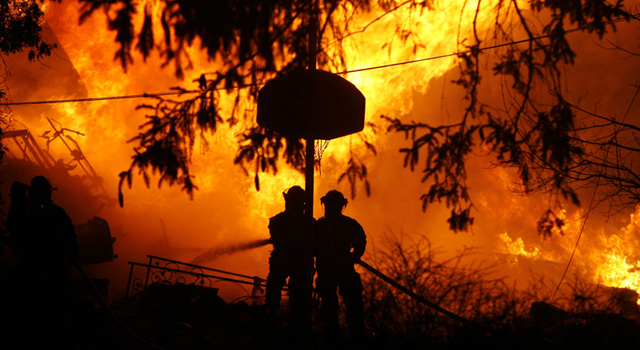 The pilot of the commuter plane that crashed outside of Buffalo, N.Y. in February killing all aboard had failed several flight tests and was never taught how to respond to the emergency that led to the crash, according to The Wall Street Journal.
Capt. Marvin Renslow, 47, had a history of flunking check rides, which are periodic tests of competency that are required whenever a pilot begins flying a new type of aircraft. Repeated check-ride failures raise red flags, and large carriers rarely keep pilots who require such extensive remedial training.
Renslow died along with 48 other people on board Continental Connection Flight 3407 and one person on the ground after the plane crashed into a house in Clarence Center, N.Y., a Buffalo suburb. The Bombardier Q400 turboprop plane, operated by Colgan Air Ink., is the subject of a National Transportation Safety Board hearing Tuesday.
The three days of hearings will address several issues, including whether small planes are as safe as larger ones. There have been four fatal crashes involving commuter planes since the last large plane crashed in November 2001, despite almost identical regulations.
Renslow had failed three proficiency checks before Colgan hired him and he failed his initial attempt to qualify as a co-pilot on the Beech 1900 aircraft after getting hired, according to the Journal. Renslow also had to redo his check ride to upgrade to captain on the Saab 340 turboprop, investigators told the paper.
Capt. Renslow's last failed check ride occurred 16 months before the accident, and he subsequently passed six consecutive competency tests and completed three regular training sessions, according to spokesman Joe Williams. According to investigators, co-pilot Rebecca Shaw had a clean training record.
Early speculation about the cause of the crash focused on icing, but the board has said that analysis of the flight data recorder showed ice did not make much of difference in the aircraft's performance.
Neither pilot appeared to know how to respond to the warning system designed to prevent the plane from going into a stall, the paper reported. The stall-prevention system put the plane into a dive automatically to increase airspeed, but Renslow forced the plane out of the dive, which was the opposite of the proper procedure, according to investigators. The plane lost lift and crashed into a house five miles from the airport.
Renslow had about 109 hours of experience flying the Q400 as a captain, which is considered on the low side by industry standards. He had started flying the craft only two months earlier.
Pinnacle Airlines, the parent company of Colgan Airlines, said the pilot was "fully qualified."