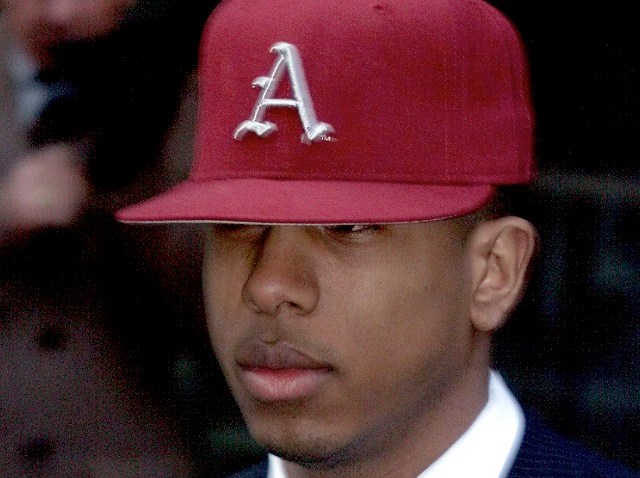 He was the rapper who took the rap when Diddy and then-galpal J-Lo were involved in a nightclub shooting, and you won't believe what Shyne is up to now.
Born Jamaal Barrow, he just finished a nine-year prison term and isnow going by Moses Levi and living in the Holy Land. He told The New York Times he is embracing his new religious grounding, but hasn't given up on his old career just yet.
"There's nothing in the Chumash [a Jewish book] that says I can't drive a Lamborghini," said Shyne, 34, who was released from prison last year and is planning a comeback.
U.S. & World
Shyne was a young star on the rise when he was busted with Sean "Diddy" Combs and Jennifer Lopez after a 1999 nightclub shooting which left three people injured. Combs beat a weapons possessin rap, but Shyne went down on two counts of assault, reckless endangerment and gun possession.
Now Barrow-Shyne-Levi, whose father is Belize Prime Minister Dean Barrow, is grounded in his new faith.
"My entire life screams that I have a Jewish neshama," he told the Times, using the Hebrew word for soul. "All these rules, rules, rules," he said. "But you know what you have if you don't have rules? You end up with a bunch of pills in your stomach."
Selected Reading: New York Post, The New York Times, New York Magazine.