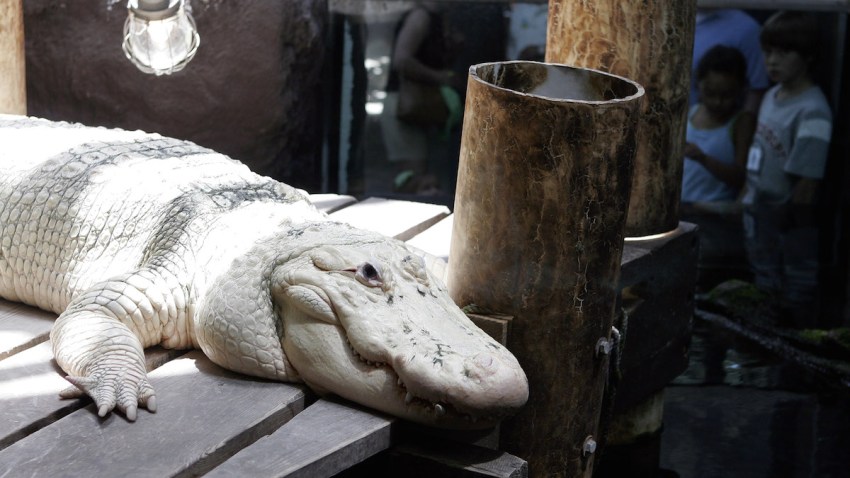 An extremely rare white alligator died Monday at the Audubon Aquarium of the Americas in New Orleans, the organization said in a statement on its Facebook page.
"Spots," which had been with the aquarium since 1990, was 28.
The reptile suffered from leucism, a genetic condition that that produces less than typical amounts of skin pigmentation, creating a patchwork of normal coloring. Leucistic creatures face increased odds of survival in the wild, where they're easily spotted by predators and left exposed to the sun, the statement said.
Spots was believed to be one of fewer than 15 white alligators in the U.S. — out of a population of 5 million.