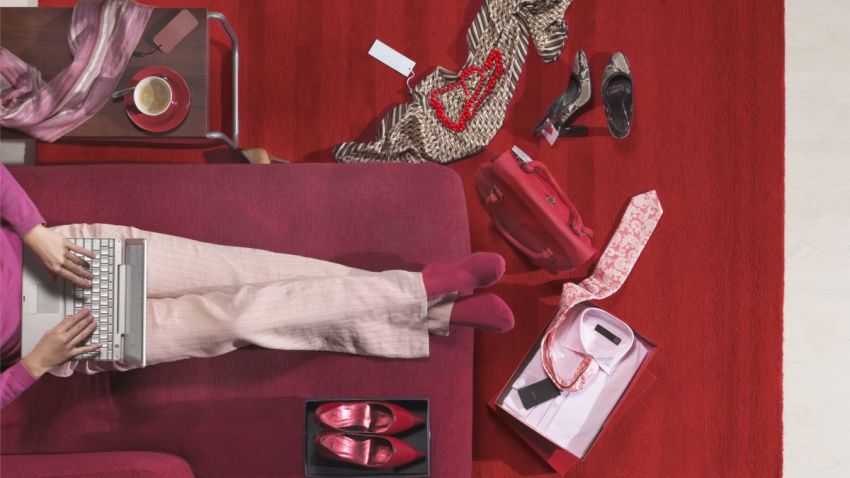 The Rebecca Bloomwoods of the world don't have to cower from credit card collectors any more. A new online "rental boutique" purports to make acquiring high-end threads from about 75 designers about as easy as dropping Confessions of a Shopaholic in your Netflix queue.
Instead of shelling out $1,680 for a sleeveless silk floating Vera Wang, WearTodayGoneTomorrow.com lets you borrow the same dress for a week at $168.00.
It seems to be modeled on a similar site from Australia called Dressedup. You can keep the clothes as long as you like, but you pay by the week. There's also a $10 cleaning fee for each item -- that pays for organic "perc-free" dry cleaning method. Sounds greeny.
But the site's founder, former fashion editor Muney Passarelli, claims her real edge comes from having created standardized sizing across designers. That way a six is a six is a six.
While it seems kind of annoying to have to sign up (for free) to see the rental price of each item, there's a pretty extensive FAQ that makes it easy to see how to order and return the clothes.
Of course, a couple hundred dollars is still a good chunk of change to lay down for something you won't own. But the site's founders are betting that a lot of women would rather cycle through a bunch of outfits than wonder if they'll be caught wearing that same Marc Jacobs number over and over.
The site could be a runaway hit -- if the right celebrity were to throw her weight behind it.
Think Louise from St. Louis in Sex and the City. Practically all Louis Vuitton handbags were snatched up from Bagborroworsteal.com the first weekend of the film's release, according to one report.
Then again, it could also turn out like these guys.