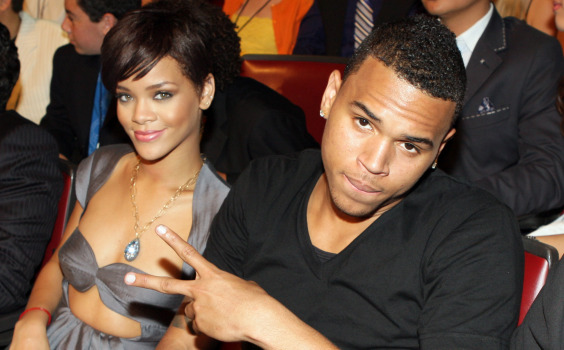 Chris Brown will plead not guilty Monday to charges stemming from his alleged beatdown of girlfriend Rihanna, according to reports.
Brown, 19, is scheduled to be arraigned tomorrow in Los Angeles for allegedly bruising and bloodying his pop princess girlfriend during a violent outburst following an argument between the two on Feb 8.
The singer, who is free on $50,000, will plead not guilty to the two felony counts of assault and making criminal threats, gossip website TMZ reported.
A source also told the website that Brown's attorney and the prosecutor have been in "serious" plea bargain talks and that the guilty plea may simple be a formality. Brown did not enter a plea when he appeared in court on March 5.
Brown allegedly punched Rihanna after tried to push her out of his rented Lamborghini during the pre-Grammy night fight. He then reportedly threatened, "I'm going to be the sh-t out of you when we get home! You wait and see!"
The couple is said to have reconciled since the fight.
Rihanna, 21, returned to her native Barbados on Friday to celebrate her grandparents 50th wedding anniversary, Usmagazine.com reported.
"Yea [she's back]," her father, Ronald Fenty told the magazine. "Of course, I'm happy to have her home. Things are good with her. She is doing really, really well. She's back to herself again."
TMZ reported that a source said the songstress flew to Barbados to "be as far away from this case as possible."