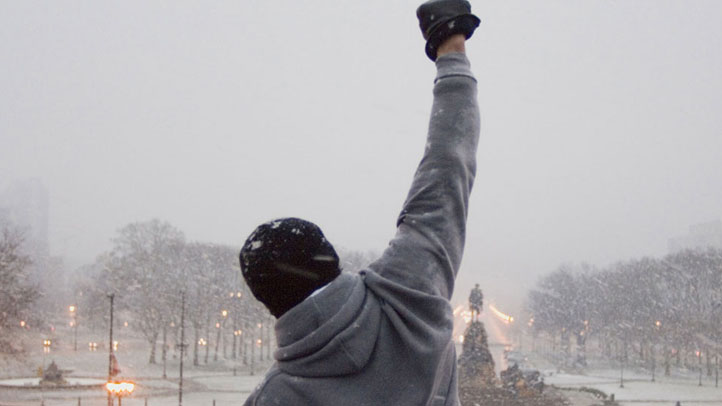 So will it be "Ja, Adrian" then?
What if we told you Sylvester Stallone was joining Ukrainian boxing legends Wladimir and Vitali Klitschko for a new "Rocky" project? You'd be fairly psyched, right? Well, what if we told you that project was a stage musical version of "Rocky"...in German? It's OK, we felt the same way.
But it's apparently happening. Bolstered by the golden ticket afforded him through the unexpected comeback success of "Rambo" and "The Expendables," Stallone is apparently intent on emptying his garage of every bananas idea he's ever had. And a "Rocky" musical is one of them.
"I always had the idea of Rocky as a musical," Stallone tells The Telegraph. "At the end of the day, 'Rocky' is a love story and he could never have reached the final bell without Adrian."
"To see this story coming to life on a musical stage makes me proud. And it would make Rocky proud."
Stallone will co-produce the show with the brothers, who hold heavyweight title belts.
According to Stallone, the brothers will also teach the actors how to convincingly box. On stage. While singing. Because, really, if there's one thing theater audiences will not stand for, it's an incorrectly thrown shoeshine combination. It nearly ruined George Abbott.
The musical will also fold in some of the classic songs from the "Rocky" films, including the "Gonna Fly Now" theme song as well as Survivor's "Eye of the Tiger" (pleasepleaseplease let Robert Tepper's "No Easy Way Out" make the cut).
It will allegedly open in Hamburg, Germany, in November 2012.