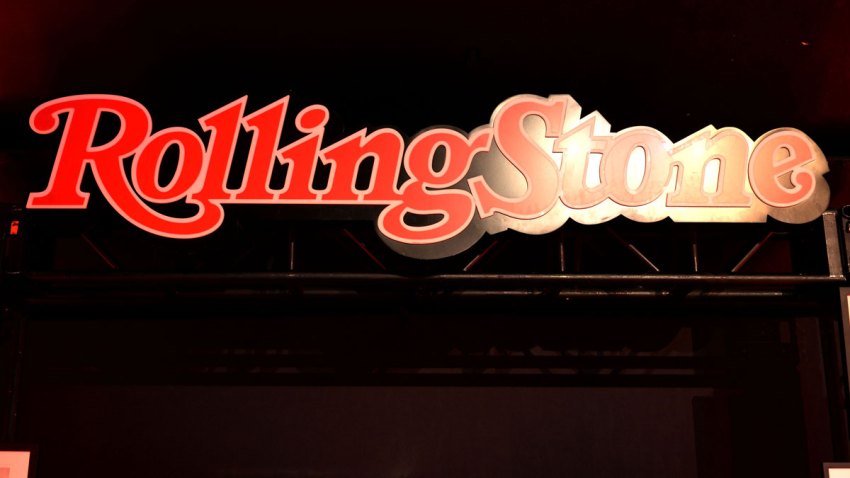 Rolling Stone's managing editor who presided over the magazine's retracted report of sexual assaults on the University of Virginia campus will be leaving next month, the magazine's publisher said in a news release.
Wenner Media said that after 19 years, Will Dana "has decided he is ready for a change and a new challenge." The news release did not mention the debunked rape culture article or any other reason for Dana's departure.
The announcement came after three graduates of the University of Virginia and members of a fraternity who were portrayed in the report filed a lawsuit against the Rolling Stone, its publisher, and the article's author.
A lawyer for the men said they suffered "vicious and hurtful attacks" because of inaccuracies in the November 2014 article, which was written by journalist Sabrina Rubin Erdely.
The men are suing on three counts, including defamation and negligent infliction of emotional distress, and are asking for at least $75,000 for each count.
Kathryn Brenner, a spokeswoman for Wenner Media, said the magazine declined to comment on the lawsuit. Erdely did not immediately return a request for comment to The Associated Press Wednesday. A Rolling Stone representative couldn't immediately be reached late Wednesday for comment on the newspaper's report about Dana leaving the magazine.
The Charlottesville Police Department has said it found no evidence to back the claims of the woman identified in the story only as "Jackie," who said she was raped in 2012 by seven men at the Phi Kappa Psi fraternity house.
A U.Va. associate dean sued Rolling Stone magazine for more than $7.5 million in May, saying a debunked and retracted account of an alleged gang rape on campus cast her as the "chief villain."
No one at Rolling Stone was fired as a result of the article, titled "A Rape on Campus." Dana posted an apology on the publication's website, and Erdely also apologized in a statement.
The article roiled the U.Va. community, sparking protests at the Phi Kappa Psi fraternity house and a wrenching period of soul-searching by the university. For the three former students, the article made them unable to focus on school and work, and embarrassed them about their association with the fraternity.
Despite its flaws, the Rolling Stone article heightened scrutiny of campus sexual assaults amid a campaign by President Barack Obama. The University of Virginia had already been on the Department of Education's list of 55 colleges under investigation for their handling of sexual assault violations.
Copyright AP - Associated Press