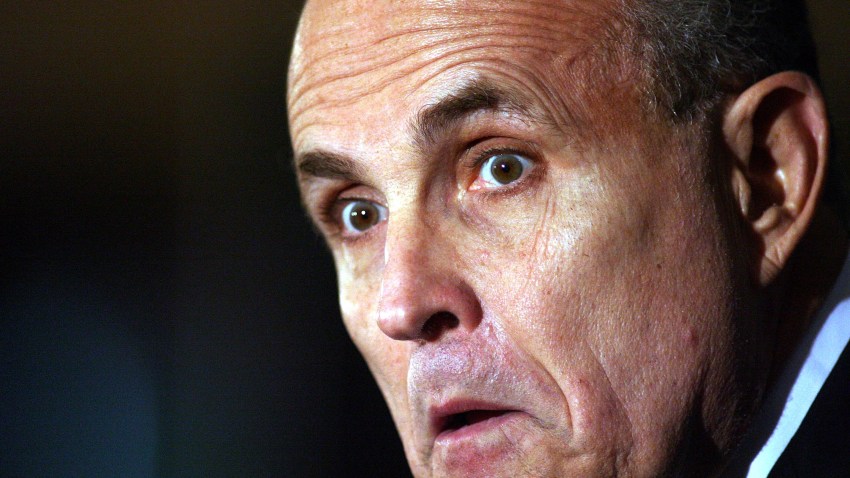 What does America's Mayor tell someone who is threatening to punch his lights out? Do it.
Rudy Giuliani and wife Judi were taking a stroll down Main Street in the Hamptons Saturday afternoon when a man charged the former New York City mayor and failed presidential candidate, according to reports in the New York Daily News and New York Post.
"You're the worst person in the world. I'm gonna punch your lights out," the "slim" and "well-dressed" heckler yelled, according to the Post.
The man, identified by police as Amagansett resident John McCluskey, began to poke Giuliani in the chest while reiterating his threat, witnesses said.
That's when Giuliani decided he'd had enough.
"Alright do it then," he said, calling his assailant's bluff.
Soon police arrived, arrested McCluskey and charged him with harassment.
"I want him in jail," Judi Giuliani reportedly told police.