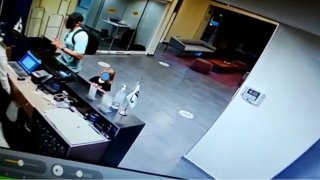 A U.S. citizen has been arrested in connection with the death of his two children, ages 1 and 3, whose bodies were found on a ranch in Rosarito, Mexico, the Baja California Attorney General's Office said Tuesday.
The two children — also U.S. citizens from Santa Barbara, California — were found on the Rancho Del Descanso property, in an agricultural community about 35 miles south of the U.S.-Mexico border. A ranch worker discovered the bodies after his dog led him to the area, according to Mexican authorities.
The children's bodies were covered with dozens of wounds, authorities said. The weapon was believed to be a sharp wooden stake, which was found at the scene.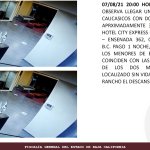 Stay informed about local news and weather during the hurricane season. Get the NBC 6 South Florida app for iOS or Android and pick your alerts.
The Baja California Attorney General's office on Tuesday identified the suspect as a surf school operator from Santa Barbara, California, with the first name Matthew Taylor (Mexican authorities do not use last names when identifying individuals). The man was seen on camera at the hotel City Express Rosarito, about 20 miles south of the U.S.-Mexico border, with the two children — believed to be his own, authorities said.
The man did not have a reservation but paid for a one-night stay.
The suspect was located attempting to cross back into the United States. He was arrested by U.S. Customs and Border Protection agents and has been charged with aggravated murder by Mexican authorities. He is currently in U.S. custody, according to the Baja California Attorney General's Office.
"They lived in Santa Barbara, California and were brought to Rosarito without the mother's consent," Hiram Sánchez, the Baja California Central Prosecutor, said in Spanish, adding that the suspect had a master's degree in Spanish and would have tried to flee to the United States through the international border of San Ysidro.
"You see a prepared person; hence it is very clear about the intentions of the acts that were being carried out," Sánchez added.
A statement sent from the FBI out of Los Angeles said agents are working with CBP and authorities in Santa Barbara.
"The FBI is working with police in Santa Barbara following a report they received about three missing persons; one adult male and his two children who are believed to have crossed the southern border into Mexico. A joint investigation is underway among the Santa Barbara Police Department, the FBI in Los Angeles and San Diego, U.S. Customs and Border Protection and Mexican authorities. Currently, the adult male, is in federal custody and the investigation is continuing."
NBC 7 and Telemundo 20 have contacted CBP for more information on the case.
This story was originally published on our sister site Telemundo 20. Watch the video below in Spanish or visit here.