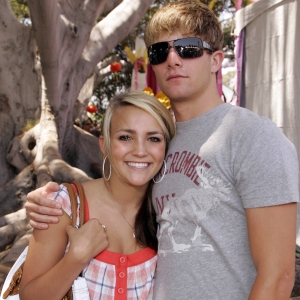 Casey Aldridge was released from the University of Mississippi Medical Center on Friday, almost one week after suffering injuries during a car accident early last Sunday, People reported.
"Casey got home today, and he's doing really well," a family source told the mag. "He'll have to have some rest for the next few weeks. He's still got a headache, but everything looks good."
VIEW THE PHOTOS: Jamie Lynn Spears
According to the source, his head injury – caused when his Ford F-250 rolled over and he and two passengers were ejected from the vehicle – caused no permanent damage.
Two other passengers remained in the truck as it flipped.
VIEW THE PHOTOS: Hollywood's Hottest Moms And Their Loveable Little Ones
Casey, who turned 20 on Wednesday, is Jamie Lynn Spears' boyfriend and the father of their 10-month old daughter, Maddie. The star reportedly stood by her man this week, spending time at the hospital and riding with him in the ambulance on the way to the Medical Center.
Odus Jackson, Casey's uncle, told Access Hollywood on Tuesday that the young man had already been moved out of the intensive care unit and was up and about.
"The room therapist has been walking him," Odus said at the time. "He should be out of the hospital in a couple of days if everything stays as it is. All the scans look good."
VIEW THE PHOTOS: Young Hollywood
Louisiana State Trooper Mark Dennis told Access on Tuesday that Casey had not been given a Breathalyzer test as he did not seem to be impaired.
He was, however, ticketed with "careless operation of a motor vehicle," which is a traffic misdemeanor.
Related Content from AccessHollywood.com:
PLAY IT NOW: T.G.I.F. Casey Aldridge Ready To Go Home? (April 28, 2009)
PLAY IT NOW: Casey Aldridge Recovering After Near-Fatal Accident (April 27, 2009)

MORE ACCESS ON THESE TOPICS: Jamie Lynn Spears - Celebrities - Parenthood - Young Hollywood

Copyright NBCAH - Access Hollywood