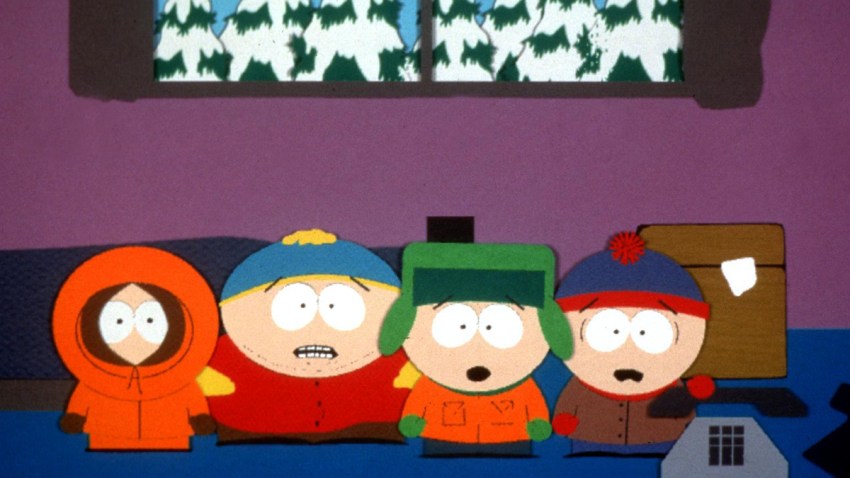 In the most recent episode of "South Park," teacher-turned-Trump-like-presidential-candidate Mr. Garrison pulls up in a car driven (erratically) by Caitlyn Jenner. He lands in front of a new Whole Foods in an upscale, bo-ho nouveau neighborhood with an absurd acronym of a nickname: SodoSopa (South of Downtown South Park).
"What the hell is this?" Garrison asks. "What have they done to my town?"
It's a good question. The answer for South Park, the dysfunctional home of foul-mouthed fourth graders Stan, Kyle, Cartman and Kenny, looks bleak. The answer for "South Park," the TV creation of Trey Parker and Matt Stone, appears far sunnier than the fate of their rapidly evolving quiet, little, white-bred redneck town.
The show's 19th season is shaping up as its best, thanks to a string of connected episodes tackling a myriad of topics that can be grouped loosely under the heading of culture wars. Wednesday's season finale promises to tie it all up – if not in a neatly wrapped package, then in a cackling jack-in-the-box of surprises that could mark Parker and Stone's greatest holiday gift to fans since Mr. Hankey.
The present's origins began with the introduction in the season debut of P.C. Principal, an overgrown frat boy educator who combines an intolerant politically correct approach with a "bro" culture attitude.
Similar odd juxtapositions abound with recent episodes about, among other things: xenophobia (Canadian-hating Garrison singing "Where Has My Country Gone?"), the campus "safe space" movement (even Steven Seagal needs one), gentrification (SodoSopa), Yelp bullying (with Cartman as a perpetrator), body shaming (with Cartman as a victim), sneaky native advertising (with schoolhouse newshound Jimmy trying to save journalism) and police brutality (via hapless Officer Barbrady).
A meta streak has permeated the interlinked storylines, no more so than with "South Park" using Jenner to make fun of people who say you can't make fun of Jenner, even as the show makes fun of her primarily by mocking her driving (she's been sued – but not charged – in a fatal car accident).
The season stands as a reaction to societal change as filtered through two guys who started "South Park" more than two decades ago as irreverent students, and are now in their 40s as their main characters remain 9.
Parker and Stone, who are getting sharper with age, benefit from a quick turnaround structure that allows them to address (fairly) current events. That gives them an advantage over animated contemporaries like "The Simpsons" and "Family Guy," which are still going strong, but appear past their creative peaks.
Both rival shows played a key role in the multi-part "South Park" Season 10 "Cartoon Wars" saga, which, like the Season 11 "Imaginationland" trilogy, deftly satirized terror fears. This season, though, is emerging as the smartest and most ambitious yet, by taking on an array of topics with more cohesion than in the show's great, if more scattershot, early years.
Check out a preview (above) of the season finale, which confronts gun control and the conspiracies roiling South Park, where nothing is ever as it seems.
Jere Hester is Director of News Products and Projects at the City University of New York Graduate School of Journalism. He is also the author of "Raising a Beatle Baby: How John, Paul, George and Ringo Helped us Come Together as a Family." Follow him on Twitter.
Copyright FREEL - NBC Local Media