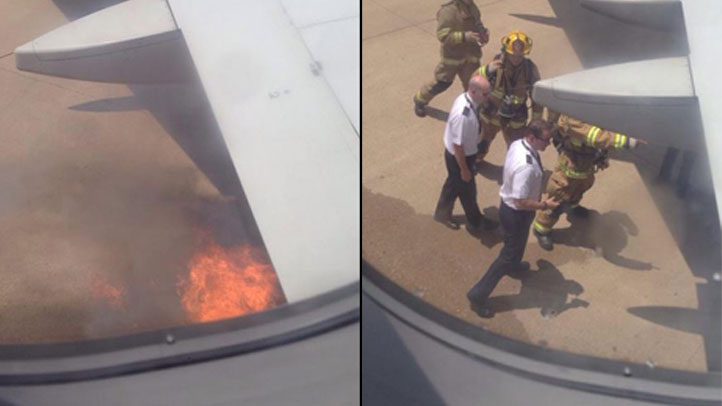 No injuries were reported after a tire on a landing gear on a Spirit Airlines jet caught fire while landing at Dallas/Fort Worth International Airport Thursday.
Airline spokeswoman Paul Berry said Spirit Flight 407 was arriving shortly before 1 p.m. from a three-hour flight from Orlando, Florida when the tire on a landing gear ignited.
Airport fire units extinguished the fire quickly and passengers deplaned at the gate.
Perry says the Airbus A-320 had 178 passengers on board.
The fire was the second incident to involve a flight arriving at the Dallas/Fort Worth Airport Thursday. An American Airlines flight was evacuated after smoke was detected in the cabin as the plane prepared to leave the airport. Three passengers were injured slightly when the plane was evacuated using emergency slides.