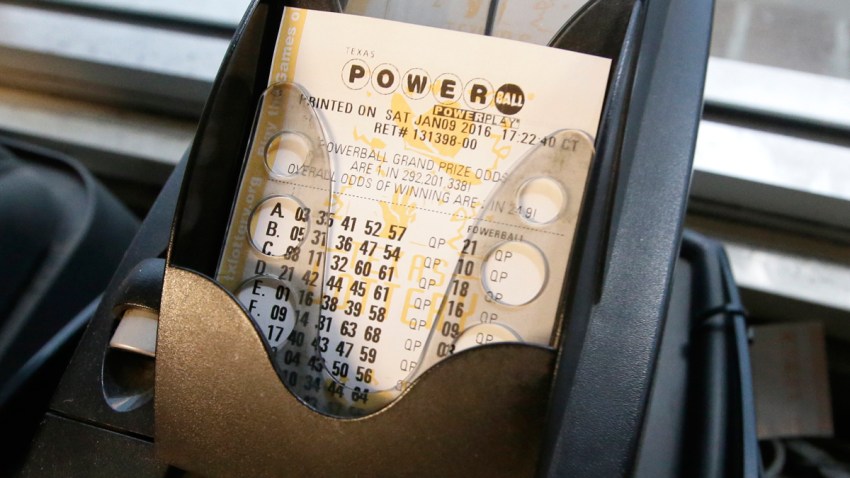 With the soaring Powerball jackpot growing to a record $1.5 billion for Wednesday night's drawing, the odds of staying anonymous if you win are not likely.
Only six states -- Delaware, Kansas, Maryland, North Dakota, Ohio and South Carolina -- allow lottery winners to remain anonymous. That means anyone else in the country must come forward publicly.
Other states let winners create limited liability companies, so that when their names are announced, it's the companies and not the individuals that are identified, according to NBC News.
"Everyone's different. Some people will enjoy this five minutes in the spotlight," Jason Kurland, an attorney for three Greenwich, Connecticut, wealth managers who split a $245 million Powerball prize in 2011, previously told NBC News.
With frenzy growing, officials say it's likely that someone will actually take home the jackpot, according to The Associated Press. But what should you do if you have the winning ticket?
According to Today.com, there are nine things winners need to consider to avoid a disaster. Here are a few of suggestions on how to deal with the windfall:
The first thing winners should do is sign the back of the ticket and put it in a secure place.
It's always easy to spend or give away the money, so experts suggest hiring professionals to manage winnings.
Today suggests keeping quiet and setting a budget to avoid blowing through all that cash.
Donate to charity to get rid of any guilty feelings.
And finally, Today suggests hiring a therapist to deal with all the emotions that come with winning.