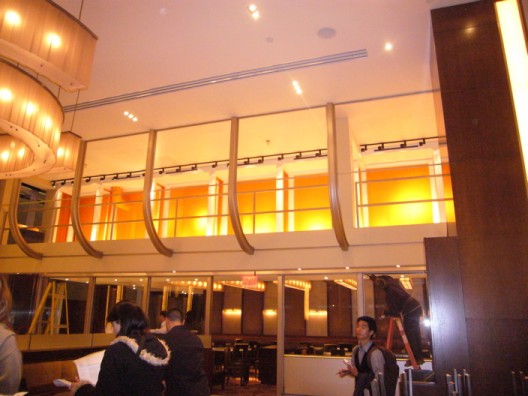 After 17 years of seeing Stephen Colbert as a pompous newsman on "The Daily Show" and as a pompous conservative commentator on "The Colbert Report," recent weeks have brought several different views of Stephen Colbert.
There's the bushy-bearded Stephen Colbert, who emerged in a video on his new "Late Show" YouTube channel, and, with the help of a razor, sported various looks. There's Stephen Colbert, the lonely cubicle drone who talked – and ate – during a week of somewhat surreal "Lunch With Stephen" webisodes. There's the affable Stephen Colbert who gently joked with his creative staff and incoming bandleader Jon Batiste during informal podcasts – and sat for a thoughtful and funny interview with Howard Stern and a thoughtful and emotional interview with GQ.
There's the Stephen Colbert who took over a Michigan public access cable TV show and faux cluelessly interviewed local-kid-done-well Marshall Mathers (i.e. Eminem, whom Colbert told, "That's such a cute face – why hide it underneath a hoodie?"). Then there's the Stephen Colbert who spouted his best Donald Trump voice, playing himself as a Trump fan who promised the candidate will bring "hope to a weary nation."
It's more than hope that propelled Colbert as he trotted out multiple personas in the run-up to his debut on CBS' "Late Show." But when he assumes David Letterman's desk Tuesday, it will be time, to paraphrase the catchphrase from the old game show, "To Tell the Truth," for the real Stephen Colbert to please sit down.
Colbert is embarking on the most difficult job in late night, and not just because he's replacing a TV comedy legend and going up against Jimmy Fallon and Jimmy Kimmel, both of whom boast well-established shows – and identities.
At age 51, Colbert's steep dual challenge is to distinguish himself from the competition – and distinguish himself from his old self. And unlike Comedy Central's "The Colbert Report," which came out of nowhere to make a late-night mark, his "Late Show" gig arrives amid high expectations and intense scrutiny.
So consider his recent appearances online, on television, on radio and in print a tryout in fast-forward as he tries to make up, in a sense, for lost (if incredibly well-spent) time.
Letterman, Fallon and Conan O'Brien got years to experiment in the TV lab that is NBC's "Late Night," though none underwent a major personality and shtick shift after getting more vaunted earlier timeslots. Ditto for Letterman acolyte Kimmel, who honed his snarky, quick wit on "Win Ben Stein's Money" and "The Man Show" before landing on ABC a dozen years ago. Johnny Carson and his successor Jay Leno found a winning formula – strong topical monologues and amiable conversation with mostly big-named guests – and stuck with it.
Colbert's basic formula – smart, fast and funny – has coursed at various speeds through his summertime forays. There are signs that he's vying make to the "Late Show" his own, from overhauling The Ed Sullivan Theater and its marquee, to his eclectic (and heavy on public officials) slate of upcoming guests – among them Vice President Joe Biden, Jeb Bush, Bernie Sanders, Supreme Court Justice Stephen Breyer, United Nations Secretary-General Ban Ki-Moon, Kendrick Lamar, Elon Musk, Stephen King and a Paul Simon tribute band, along with Hollywood big shots George Clooney and Scarlett Johansson.
But the bulk of the focus of the new "Late Show," no doubt, will be on Colbert. All these Stephen Colberts we've seen in recent weeks will need to add up to one real deal Tuesday night, when the fearless performer sets out to prove he's not afraid to be himself.
Jere Hester is Director of News Products and Projects at the City University of New York Graduate School of Journalism. He is also the author of "Raising a Beatle Baby: How John, Paul, George and Ringo Helped us Come Together as a Family." Follow him on Twitter.
Copyright FREEL - NBC Local Media