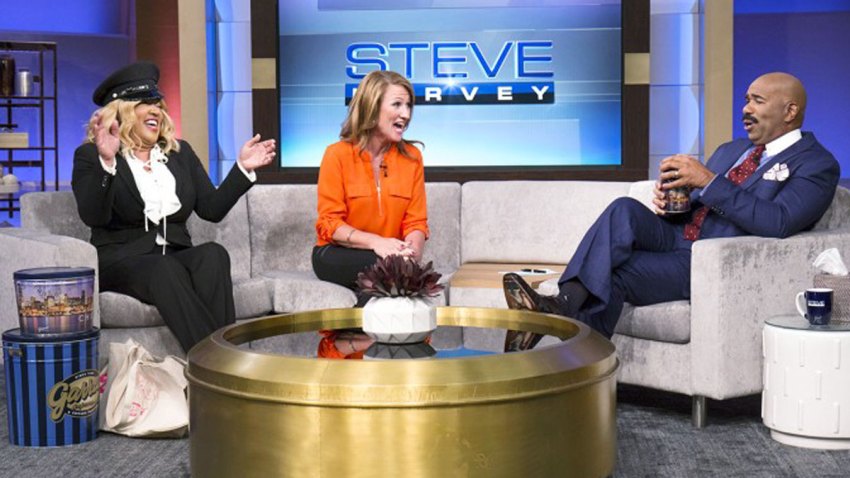 Every day this week, Steve is teaming with Ford to surprise some amazing women. The ladies have no idea, but Steve's friend Kym Whitley is picking each of them up in a "Cash Car" and taking them for a ride around town before bringing them to the Steve Harvey studio, where even more surprises await them!
First up is Nancy Gianni, a mom of four doing some amazing things through a foundation she created called "Gigi's Playhouse," in honor of her daughter Gigi, who was born with Down Syndrome. Through Gigi's Playhouse, parents are able to celebrate their child and help them achieve confidence and continuous improvement through programs that are offered for free.
Once Nancy arrives at the "Steve Harvey" studios, Steve will surprise her with $10,000, on behalf of Ford.