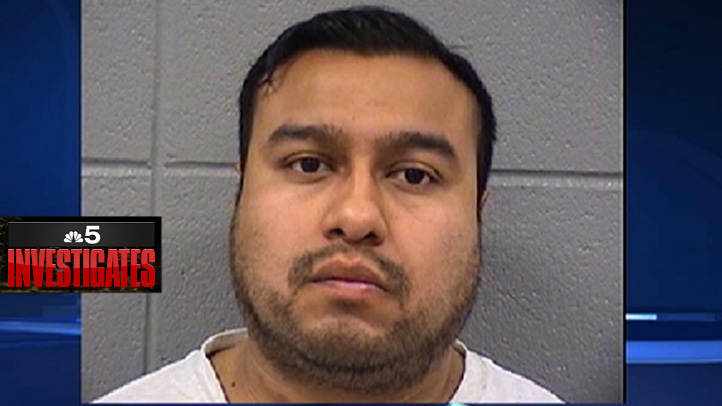 Bond was set at $300,000 Wednesday, for a 31-year-old ambulance driver, accused of crashing broadside into a vehicle with his lights and sirens screaming, while he was legally drunk.

Police say John Lara's blood alcohol level tested at .271 after the accident Monday morning at Clark and Montrose, more than three times the legal limit.

"He had called his partner from the ambulance prior to the crash, indicating he was on his way to pick up his partner, and his partner did notice that his voice was slurred," prosecutor Lorraine Scaduto said. "There were no patients in the ambulance at the time. The defendant was alone."

In court, Scaduto told the judge that Lara, who was traveling south on Clark, ran the light at Montrose, and slammed into a black pickup, which was in the middle of the intersection and had the green light.

Evanston chiropractor Nicholas Mendez says he was waiting for the light at Clark, saw Lara coming fast behind him, and even motioned for him to slow down.

"With the high rate of speed, I knew that he was not going to be able to clear the traffic without hitting somebody," Mendez said.

"The ambulance was going about 40 miles an hour," Mendez says. "Myself, and I'm sure all the other bystanders watching, knew there was going to be an impact."

It was not Lara's first brush with the law. Court records show an arrest for forgery in 2002, and two cases of impersonating a police officer from 2005. State driving records indicate he has had his license suspended at least four times.

Mendez said despite the ambulance driver's profession, he never offered to render aid to the injured motorist in the other vehicle.

"Never got out of the ambulance until a second ambulance came to pick him up," Mendez said.

The Evanston doctor says he ran to the other driver's aid and put him in his own car to keep him warm.

"The last thing you would think on a Monday morning at 10 am, is that you are getting broadsided by an ambulance driver, intoxicated," he said.

Lara is charged with aggravated driving under the influence, disobeying a red light, failing to reduce speed, and negligent driving.