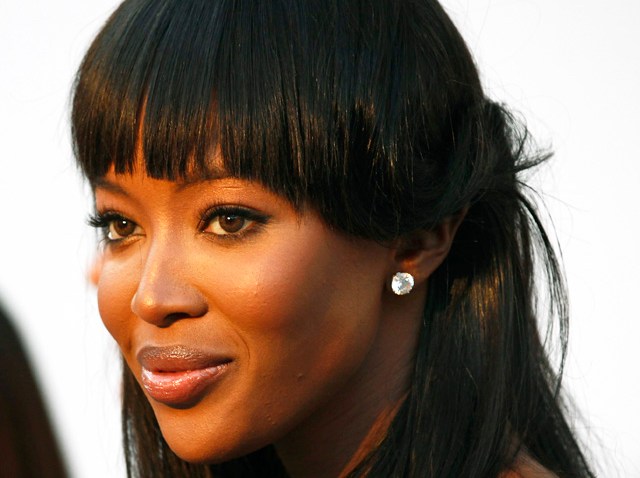 Naomi Campbell will be forced to take the witness stand in the war crimes trial of former Liberian President, Charles Taylor, at the International Criminal Court.
The reluctant Campbell was subpoenaed by the Special Court of Sierra Leone and faces up to seven years in jail if she refuses to appear in court this month at The Hague, Netherlands.
The supermodel has dodged ICC prosecutors for the past year about testifying and has made it known she does not want to be part of the case, reported USA Today.
Prosecutors want Campbell to testify about uncut diamonds Taylor allegedly gave to her in South Africa in 1997. Actress Mia Farrow and Campbell's former agent, Carole White are also set to testify about the alleged gift.
Taylor is on trial for supporting rebels in Sierra Leone's 1991-2002 civil war in a landmark case that marks the first time a former African leader has been put on trial for war crimes by an international court.
During the decade long war an estimated 500,000 victims were killed and horrifying crimes were documented, like widespread mutilations and rape by child soldiers who were drugged to desensitize them.
In exchange for arms and ammunition, prosecutors claim Taylor snatched gems, known as "blood diamonds" and other valuable minerals from Sierra Leone.
Taylor is being tried at the International Criminal Court, due to fear of renewed violence in Sierra Leone. The trial officially began in 2008.