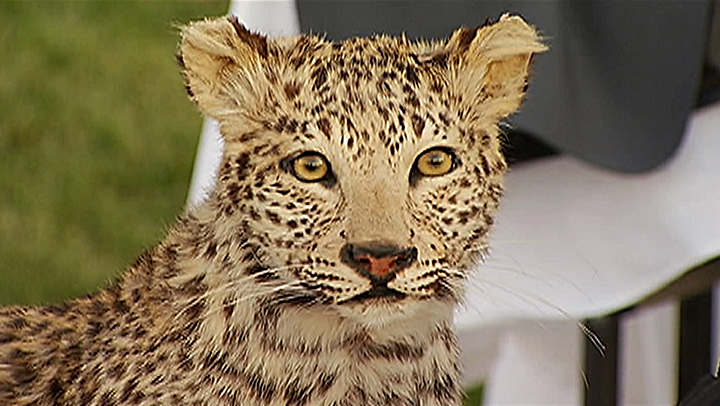 More than a dozen teens have been charged in connection with breaking into a Southern California mansion and throwing a party, which caused more than $1 million in damages, the Los Angeles County District Attorney's Office said.

Twelve males and two females, ranging in age from 15 to 18, were charged in separate cases.

All are facing one count of misdemeanor trespassing, while nine are charged with one count of felony burglary. Other charges filed against some of the teens include grand theft, receiving stolen property and petty theft.

Investigators said more than 100 people partied at a vacant 90,000-square-foot mansion in La Habra Heights between Nov. 23 and Nov. 24, 2013.
A stuffed white leopard worth $250,000, a WWII Nazi helmet and thousands of dollars in Armani suits were among items seized from the opulent mansion, which featured fountains, a grand staircase and indoor palms trees.
All 14 have been cited and are scheduled to appear in court on Wednesday.
The ringleaders likely found the home on an online home sale website, Los Angeles County Sheriff's Capt. Tim Murakami told NBC4 at the time. They then advertised the party on social media, drawing an estimated 100 guests, Murakami said.
A group of Southern California teenagers and young adults became known as the Bling Ring when they robbed mansions belonging to celebrities, including Paris Hilton and Linday Lohan, in 2008 and 2009. The cases inspired the 2013 film, "The Bling Ring."