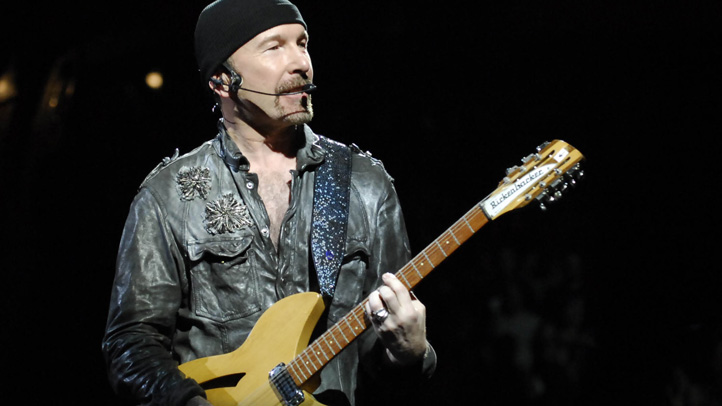 The Edge says he's fine after he fell off a stage as his band U2 kicked off its world tour in Vancouver on Thursday.
The Irish rock band was in the midst of its encore at the Rogers Arena when the lead guitarist appeared to walk off the edge of the stage, misjudging where it was.
Luckily, he emerged unscathed — mostly, as his Instagram post showed.
"Didn't see the edge, I'm OK!" he said, alongside a photo of his scraped-up arm.
His bandmate, frontman U2, has been on a slow recovery after a bad bike wreck in New York back in November left him with a broken eye socket, elbow and shoulderblade.
His injuries required hours of surgery, and back in January, he said he was concerned he might never be able to play guitar again.
But this month, he got back on a bike with Jimmy Fallon, determined to best his injuries.