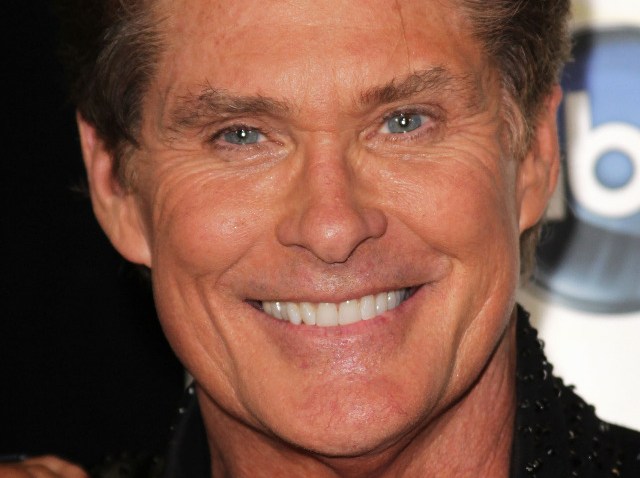 David Hasselhoff was first to exit the ballroom on "Dancing with the Stars" on Tuesday, but the former "Baywatch" hunk / international singing sensation isn't about to take a vacation.
When Access Hollywood's Shaun Robinson caught up with the Hoff following the announcement that his 'Dancing' days were over, he explained he still has daughters Hayley and Taylor Ann in his corner.
VIEW THE PHOTOS: 'Dancing With The Stars' Season 11 Premiere!
U.S. & World
"I wrote them a letter and said, 'Now if I don't make it, just remember I worked really hard — be proud of your dad,'" he told Shaun "They said, 'We love you dad, no matter what.'"
The former "America's Got Talent" judge said he was OK taking the first elimination bullet.
VIEW THE PHOTOS: 'Dancing With The Stars' Season 11: The Rehearsal Shots
"I was looking at the kids in the audience and I said, "I don't want Kyle [Massey] to go out, don't want Kurt [Warner's} family to freak out,'" The Hoff continued. "I said, 'If I go out I go out.' I will walk to the next gig and bring cheers that I have been [getting] here… because that is all you can do in life is go for it!"
AH Nation Poll: Did the right person go home on "Dancing"?
As for his upcoming gigs, The Hoff has good news for his local and international fans.
VIEW THE PHOTOS: 'Dancing With The Stars' Season 11: The Official Cast Shots
"I've got an hour and a half show waiting for me in a Riverside, [Calif.] resort casino, [then I] take a flight from America to Germany and do a tour there," he told Shaun. The Hoff added that he's looking forward to having some time to relax. "Maybe I'll have part of my days free for a little while."
"We didn't get a chance to see the six pack," Shaun pointed out.
VIEW THE PHOTOS: 'Dancing With The Stars' Season 11 Cast: Then & Now
"Yeah well, you'll never get a chance now, I'm voted off!" The Hoff said. "Maybe I'll come back for the finale and show off the six!"
In more "Dancing" ab news, Mike "The Situation" Sorrentino told Access he was sad to see his fellow ab-tastic co-star go.
"Oh man, you know me and the Hoff were really cool and I felt bad," the "Jersey Shore" star told Shaun backstage. "He was always hugging around, fooling around, so I felt bad."
Copyright 2010 by NBC Universal, Inc. All rights reserved.
This material may not be published, broadcast, rewritten or redistributed.
Related Content from AccessHollywood.com:
PLAY IT NOW: Access Hollywood Live: David Hasselhoff On His Live Concerts & New Reality Show With His Daughters
PLAY IT NOW: Access Hollywood Live: Three Things You Don't Know About David Hasselhoff
More from Access: [ David Hasselhoff Dancing With the Stars America's Got Talent ]
Copyright NBCAH - Access Hollywood