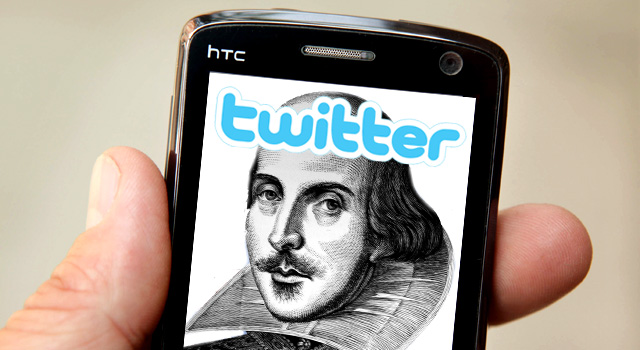 The crumbling of civilization as we know it by the tools of digital technology continues apace, this time with the news that two University of Chicago freshman "have landed a publishing deal to Twitter the classics of literature," the Mail & Guardian reports.
Or are Emmett Rensin and Alex Aciman just smarter than the rest of us for getting there first?
After all, as Christopher Nickson writes at Digital Trends, "applaud them for one thing – they've discovered how to make some money out of Twitter."
Indeed. "Twitterature: The World's Greatest Books, Now Presented in Twenty Tweets or Less," is set to be released later this year by Penguin, according to the Seattle Post-Intelligencer.
Rensin and Aciman are 19-year-old freshmen.
"Imagine if your favorite character from the Great Works (and a few not-so-great works) had an iPhone, a Twitter account, and a sense of humor," they write on their Web site.
"This is exactly the kind of thing you'd expect University of Chicago students to come up with," literature professor W.J.T. Mitchell told the Tribune.
The Tribune called it "a move likely to be greeted by book-lovers with a mixture of horror and why-didn't-I-think-of-that jealousy."
Let's stick with the jealousy. The horror is so unbecoming.
"Do you hear that? It's the sound of Shakespeare, rolling over in his grave," writes Marisa Taylor at Digits, a Wall Street Journal blog.
Steve Rhodes is the proprietor of The Beachwood Reporter, a Chicago-centric news and culture review.
Copyright FREEL - NBC Local Media