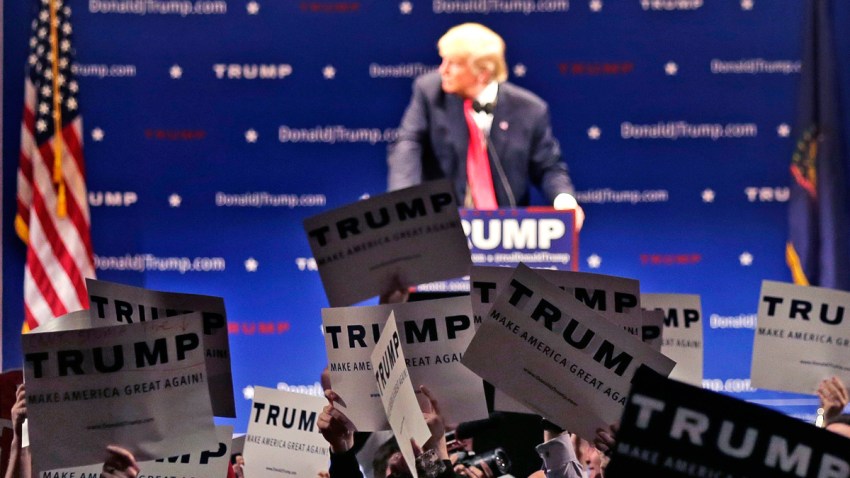 Republican presidential candidate Donald Trump says he would eliminate gun-free zones in schools on his first day if he's elected to the White House.
Trump was addressing a rally crowd in Burlington, Vermont, as President Barack Obama was speaking at a televised town hall on gun violence in America.
Trump likes to tout his support for the Second Amendment and often denounces gun-free zones at his rallies, including military bases.
He told the crowd: "You know what a gun-free zone is for a sicko? That's bait."
His promise to "get rid of gun-free zones on schools" drew loud cheers from the crowd.
Copyright AP - Associated Press