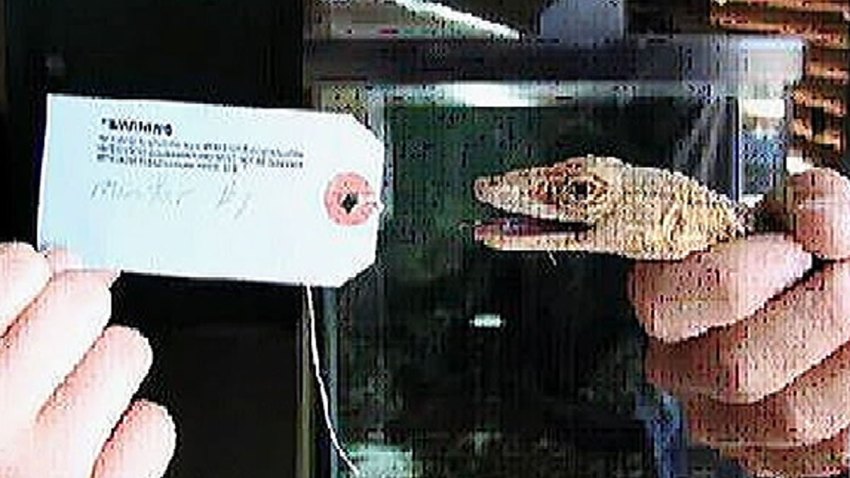 The former host of Animal Planet's "Wild Recon" show has been sentenced to two years probation along with 200 hours of community service after pleading guilty in connection with illegal sales of endangered lizards.
Donald Schultz's sentencing came Monday after he pleaded guilty on Nov. 13 as part of a plea agreement with prosecutors in federal court. He admitted to selling two endangered Iranian desert monitor lizards to an undercover agent, violating the Endangered Species Act.
Schultz was also ordered to pay $9,000 in fines per the agreement.
He told NBC4 last year that he kept the lizards as pets, but decided to sell them because he was moving.
"Someone contacted me and asked to buy them from me," he said. "In retrospect, it was a stupid thing to do. I had no idea it was against the law."
The lizards, which are listed as endangered under the Endangered Species Act, were sold for $2,500 each by Schultz.
On the day of his plea agreement he posted a message to fans on Twitter.
"My apologies to anyone I've disappointed. I intend to use this opportunity to do more, work harder & let my actions speak louder than my words," it read.
The once popular host's case was investigated by the U.S. Fish and Wildlife Department, according to the District Attorney's Office.