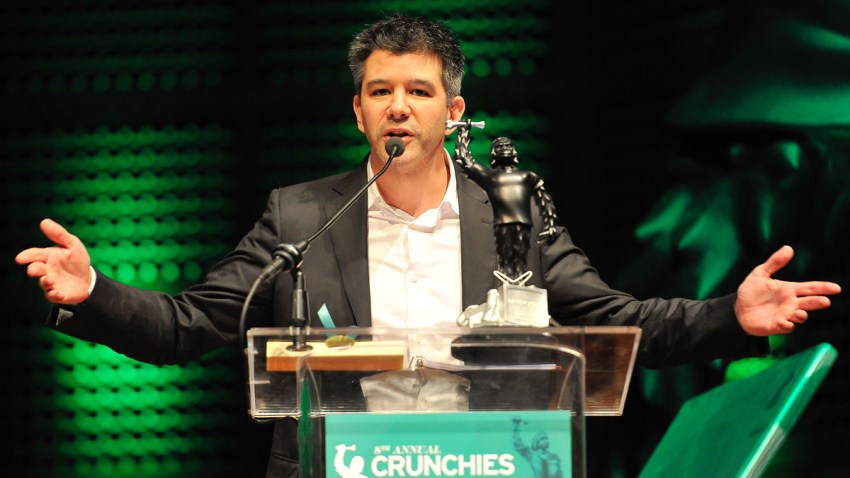 Uber CEO Travis Kalanick says his company is buying plane tickets for stranded drivers now that a federal judge has put a hold on President Donald Trump's ban on travel to the United States by people from seven Muslim-majority countries.
Kalanick tweeted Friday night that the head of litigation for the San Francisco-based ride-hailing company is "buying a whole bunch of airline tickets ASAP!"
He added, "#homecoming #fingerscrossed."
Last weekend, the New York City Taxi Workers Alliance called for a temporary halt to rides heading to John F. Kennedy airport. Several immigrant detainees were being held at a terminal there before being released when a judge intervened to block parts of Trump's executive order.
Uber continued to carry passengers to the airport.
Users angered by the fact that the company didn't completely halt service in solidarity lashed out by vowing to delete their Uber applications.
U.S. District Judge James Robart in Seattle put a nationwide hold Friday night on Trump's executive order. And the State Department said Saturday it has reinstated the visas of the thousands of travelers who were affected by the ban.
Meanwhile, Trump tweeted Saturday that the judge's ruling "is ridiculous and will be overturned!"
Kalanick quit Trump's council of business advisers on Thursday.
Copyright AP - Associated Press