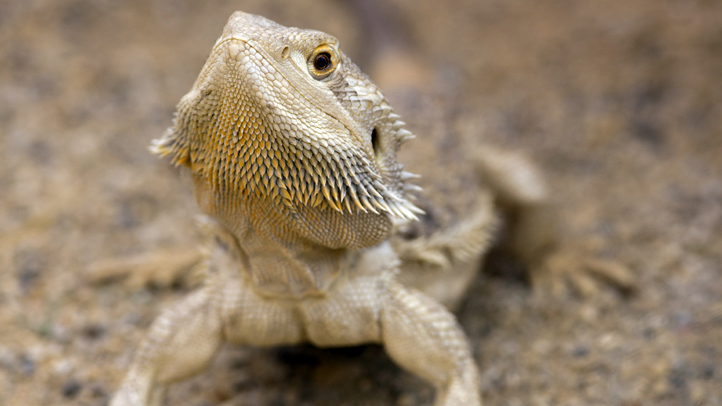 A British woman sacrificed the happiest day of her life to save a loved one — her pet lizard, George.
Lizzie Griffiths and fiancé Chris Fisher had been saving for their upcoming wedding. But when Griffiths' pet bearded dragon developed a tumor in his head, she put their nuptials on hold to finance the lizard's surgery.
George became sick shortly after Griffiths adopted him last year.
"I fell in love with George the minute I saw him and knew I'd do anything to look after him properly," Griffiths told the Sun.
Proper care for George's cancerous condition included $4,700 worth of chemotherapy — the first treatment of its kind given to a reptile in the UK.
Fisher, Griffiths' fiancé, recognizes that he comes second in Griffiths' life.
"They definitely have a special bond. I understand he is her number one," he told the Daily Mail.
While a wedding is still on the horizon for Griffiths and Fisher, right now they are focused on nursing George back to health.
"The wedding is the last of our thoughts at the moment," Griffiths told the London Evening Standard. "We can't possibly afford it, but I'm sure we'll get married at some point."
George is currently in remission.