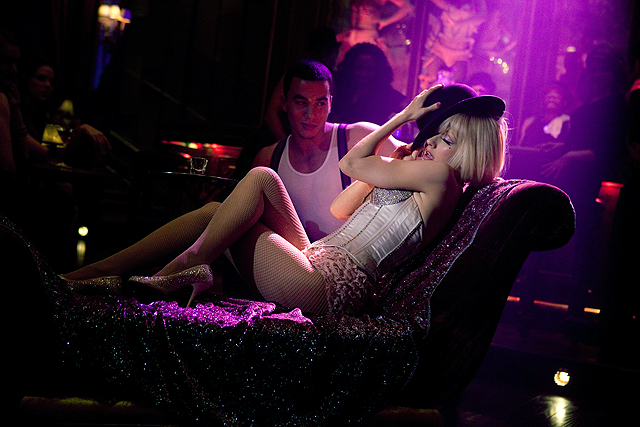 A three-minute time-lapse video chronicling a remarkable makeover of a homeless United States Army veteran has received over seven million views online.
The video featuring Jim Wolf of Grand Rapids, Mich., was produced by community event organizer and filmmaker Rob Bliss. Bliss told The Blaze that he wanted to create a time-lapse video of a homeless person to show how "they can look like they're meant for the cover of GQ — they have that potential too."
He teamed up with Dégagé Ministries, a local Christian ministry that helps homeless veterans and others. There he met Wolf, a vet struggling with poverty and alcoholism.
A local stylist and a production team volunteered to help with Wolf's makeover.

The video begins with a shot of Wolf with unkempt hair and ungroomed beard. For three hours he sits silently in a salon chair as stylist Anna Walt, snips, buzzes and dyes his hair. Wolf occasionally winces and closes his eyes.
His clothing is then changed to a crisp, white button-down. The look is completed with a tie and a navy-blue suit.
Wolf, who has not seen himself through the transformation process, is stunned when he finally sees his reflection.
"We all have an image of ourselves," Marge Palmerlee, executive director of Degage, told The Blaze. "When he saw the difference, he just … felt very enlightened and uplifted. I could just tell the difference in Jim."
Wolf is now attending Alcoholics Anonymous and plans to move into his own apartment, according to The Blaze.
With Veterans Day coming up, the video encourages people to donate to Degage Ministries "to help other homeless veterans."