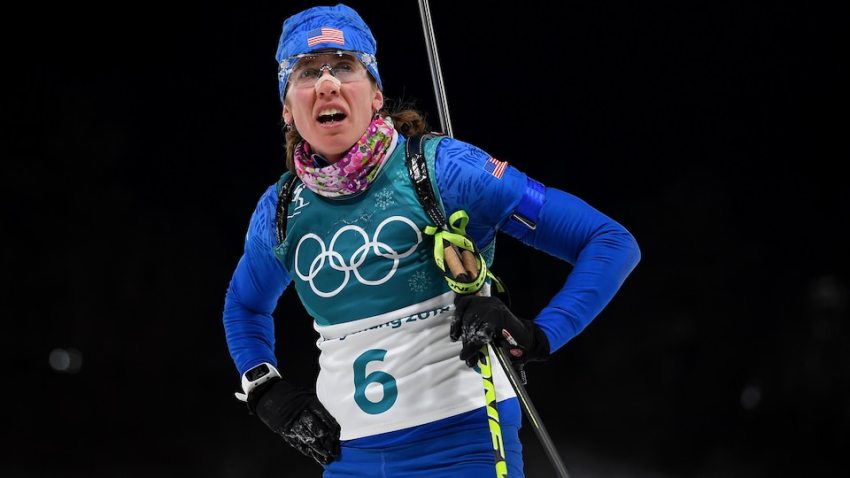 Anastasiya Kuzmina of Slovakia took the gold in the women's 12.5 kilometer biathlon mass start Saturday, while the German woman who had been dominating biathlon at the Pyeongchang Games failed to medal.
Kuzmina was followed by Darya Domracheva of Belarus for the silver and Tiril Eckhoff of Norway for the bronze.
The women's biathlon competitions had been dominated by Laura Dahlmeier of Germany, but she damaged her chances early in the competition with a miss at the shooting range. Dahlmeier had taken home gold in both the 7.5km sprint and the 10km pursuit, and she medaled a third time on Thursday with a bronze in the 15km individual. Sweden's Hanna Oeberg won gold in that event.
As the name of the race implies, all the racers start at the same time and race to four shooting positions, two standing and two prone. Athletes take five shots at each position and must do a 150-meter penalty lap each time they miss.
Susan Dunklee, who going into the Pyeongchang Games was the U.S.'s best chance at medalling, did not compete in the race.
CORRECTION (Feb. 17, 2018, 7:33 a.m. ET): An earlier version of this article mistakenly said that U.S. biathlete Susan Dunklee was in the field for the event. She failed to qualify for the competition.