Michael Phelps is already back in the swimming pool — but now he's in no hurry to get from one end to the other.
After adding six more medals, five of them gold, in Rio to bring his career haul to 28, the world's most decorated Olympian was enjoying retirement Wednesday with his family.
"There's nothing like being back home!! Great way to spend my first day in retirement!! @boomerrphelps @nicole.m.johnson," the 31-year-old captioned a picture of himself and fiance Nicole Johnson taking their 3-month-old son Boomer for a swim.
Michael Phelps Wins More Olympic Gold as Baby Son Boomer Watches the Show: His Cutest Dad Moments
Having finished his fourth and, as he's insisted, final Olympic Games, Phelps talked to E! News' Will Marfuggi about how he plans on approaching his retirement.
"Even though I'm done in the pool, I'm not 100 percent done," he said. "Being able to teach kids, not only water safety but healthy and active sports."
Michael Phelps' Baby: Watch Nicole Johnson's Bump Grow
Phelps also weighed in on whether Boomer is going to follow in his footsteps, telling us, "He's been in the pool a few times. He doesn't like cold water, so I can definitely tell he's related to me."
He continued, "I warmed the outdoor pool for him a little bit and he's fine. He's always really good at bath time, he loves bath time. He's always relaxed in the water, so he'll be water-safe, I just don't know if he'll swim."
Katie Ledecky and Michael Phelps Recreate Their Famous Photo 10 Years Later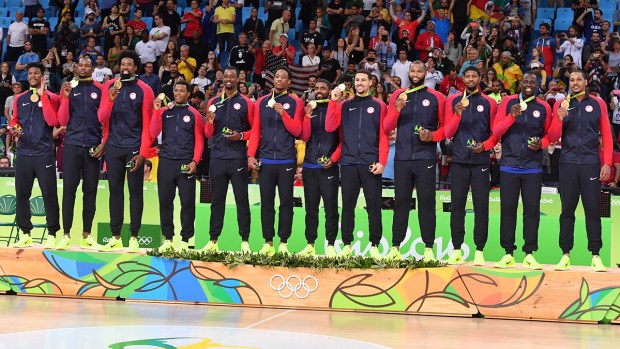 Here Are the Americans Who Medalled in Rio
Only time will tell whether Boomer decides to swim competitively, but one thing is for sure. This baby likes the look of victory.
"There was one night [Boomer] was crying on FaceTime and I was kinda showing him a medal and he instantly stopped crying," Phelps said. "I don't know if it was something about the medal. I'll see if that does the trick next time he starts shedding some tears."
It's all right, Boomer. As dad proved, it's OK to get a little emotional, even when you're around gold medals.
Athletes Crying at the 2016 Rio Olympics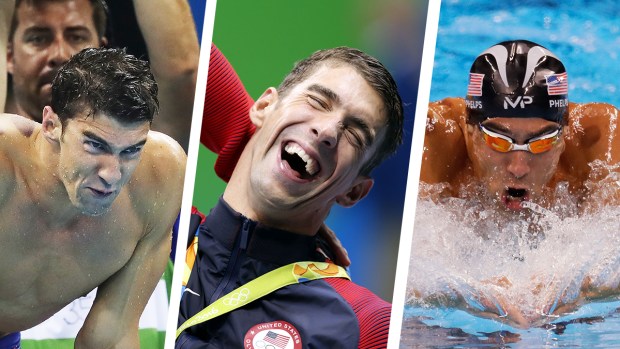 The Many Faces of Michael Phelps
© Copyright E! Online