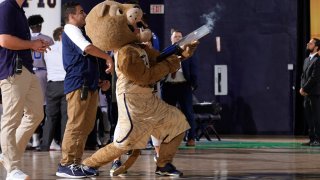 Amorie Archibald scored 17 points, and his go-ahead basket with 2-1/2 minutes remaining help send Louisiana Tech to a 60-57 win over Florida International on Thursday night.
Antonio Daye Jr. missed a 3-point attempt for the Panthers at the buzzer. The Bulldogs (18-7, 9-4 Conference USA) broke Florida International's three-game win streak while ending their own two-game skid.
Be prepared for the 2021 hurricane season! Download our our mobile app for iOS or Android to get the latest forecasts and alerts.
Mubarak Muhammed had 10 points for Louisiana Tech and JaColby Pemberton added seven rebounds.
Devon Andrews had 22 points for the Panthers (17-9, 8-5). Isaiah Banks added 13 points and Osasumwen Osaghae grabbed 11 rebounds with five blocks.
___
For more AP college basketball coverage: https://apnews.com/Collegebasketball and http://twitter.com/AP_Top25
___
Elements of this story were generated by Automated Insights, http://www.automatedinsights.com/ap, using data from STATS LLC, https://www.stats.com
Copyright AP - Associated Press