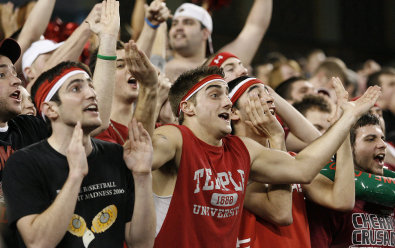 COLLEGE PARK, Md. (AP) — An NCAA official says ticket sales for first-round games at the men's basketball tournament were lower this year.
Complete numbers will not be available for about three weeks. But Greg Shaheen tells The Associated Press in a telephone interview that about 85 percent to 90 percent of tickets were sold at most venues — compared to 95 percent in most years.
Sales for men's games in Miami were closer to 50 percent, Shaheen says. He is the NCAA senior vice president of basketball and business strategies.
"I'd say it's down a tick or so from prior years," Shaheen says. "We normally are at or near sellout in all of our sites. So it looks like we'll have some decline, but not so significantly that it's of enormous concern."
Copyright AP - Associated Press