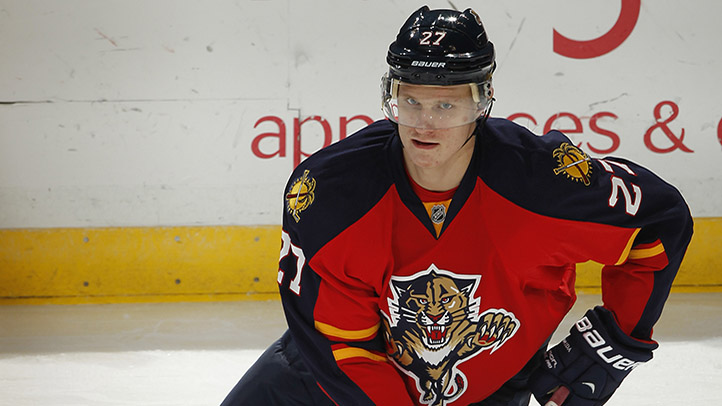 All it took was 21 seconds on Wednesday for the Florida Panthers to beat the Carolina Hurricanes 1-0.
Nick Bjugstad put his eighth goal of the season into the net only 21 seconds into the game. The assists came courtesy of Brandon Pirri and Jonathan Huberdeau. It turned out to be the only score for either side. With the win, Florida is now 8-6-6 on the year which is good for 22 points.
Through 20 games this year, the Panthers sit it in ninth place in the Eastern Conference and only two points behind the last playoff spot. Struggles in overtime has been a theme for the Panthers all season long. Their six overtime losses are the most in the entire NHL, however the six points earned have been helpful as well.
Roberto Luongo started the game and made one dazzling save as part of an 11-save day. The goalie was lifted early which is why his save total was so low. The reason Luongo headed to the bench was an upper body injury which is not considered serious according to the Sun-Sentinel.
With Luongo out of the game, Al Montoya stepped in and did a great job. Montoya saved all 22 attempts shot at him. It's been a bit of an up-and-down year for the backup goaltender who has shown flashes of solid play but has also looked overmatched at other times.
Jimmy Hayes, Scottie Upshall, and Colby Robak were all healthy scratches for Florida in this one.
The Ottawa Senators will make a visit to BB&T Center on Friday when the Panthers look for a second straight victory at home.