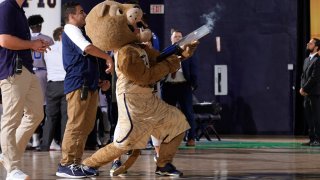 Souley Boum had 28 points as UTEP beat Florida International 77-68 on Saturday night.
Boum shot 15 for 17 from the foul line.
Be prepared for the 2021 hurricane season! Download our our mobile app for iOS or Android to get the latest forecasts and alerts.
Christian Agnew had 17 points for UTEP (10-10, 6-8 Conference USA). Jamal Bieniemy added 11 points. Bryson Williams had 11 points and nine rebounds.
Eric Lovett scored a season-high 21 points for the Panthers (9-14, 2-12), who have now lost four straight games. Antonio Daye, Jr. added 15 points and five steals.
The Miners improve to 2-0 against the Panthers for the season. UTEP defeated Florida International 75-59 on Friday.
___
For more AP college basketball coverage: https://apnews.com/Collegebasketball and http://twitter.com/AP_Top25
___
This was generated by Automated Insights, http://www.automatedinsights.com/ap, using data from STATS LLC, https://www.stats.com
Copyright AP - Associated Press